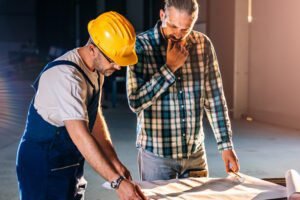 Anyone involved in the construction industry, whether a sole trader, sales agent, contractor, or employer needs specialist advice on whatever project. This helps them stay aligned within practices and make the best decisions for the next move.
Without effective construction advice, it's easy to commit errors on projects, such as overspending the budget, damaging equipment, getting frequently delayed, and more. You can't afford to provide subpar outcomes from your projects, so be sure to seek professional help to guide the team from start to finish.
Legend Financial has specialists experienced at providing advice on any construction project, such as power and renewables, oil or gas refinery, infrastructure, roads or bridges, ports and shipping, educational institute, real estate, and many more. Our specialists are here to guide you with any project from start to finish.
We can help you achieve outstanding results on your construction projects before they reach their deadlines through our seamless advice, all for a reasonable price. Ask us today how much this service costs.