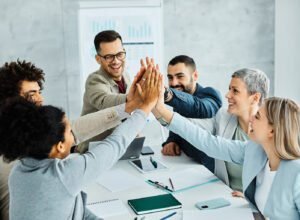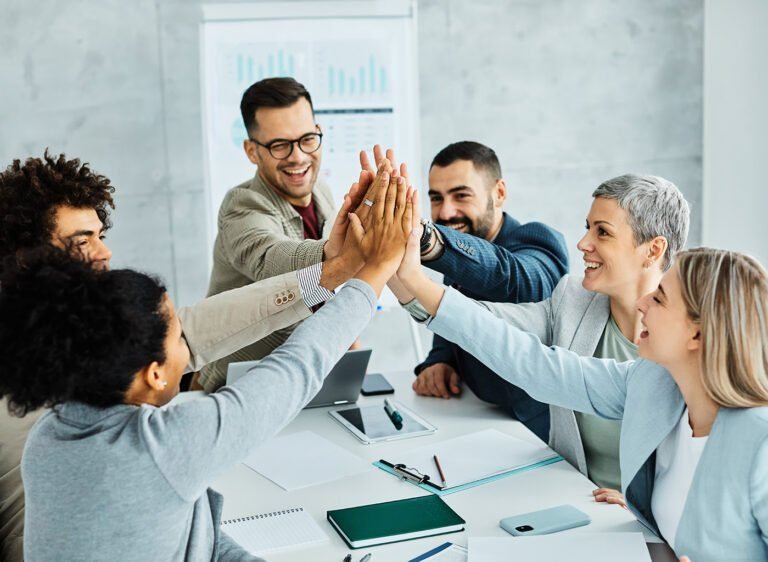 We are not just colleagues who work together, but we are a family where every member is passionate about mutual growth. We strive for excellence by maintaining tranquility among the team members. We do not practice labeling our team by calling them "staff," "junior," or "supervisor." We refer to each other as a team and we feel dignity in doing so. Honesty, integrity, self-accountability, and steadiness are core values at Legend Financial.
We have a friendly, collaborative, and homely culture at work. We set realistic targets and achieve milestones one after the other through a peaceful work environment. We celebrate every day the quality of what we do.
Our team socializes at monthly dinners, evening gatherings, and outings. We enjoy the equilibrium in work-family life and excels by lifting each other professionally. At Legend Financial, everyone is fanatical about meeting their goals and deadlines and ensures the satisfaction of the customers and that is why we are proud to be called LEGENDS.
We firmly believe in "sharing is caring." One of the core values of our corporation is sharing what we earn. We strive to contribute to the betterment of society not just by serving our clients but also serving the underprivileged people of the nation.
Our CEO analyses the survey, hand-picks the most deserving people, and gives away the charity himself. We continually organise some charity events or take part in them.
Our firm aims to make a difference in the business domain. We yearn for the growth of our clients and are delighted to solve their problems.
Our team seeks rewarding opportunities, plans the future of our clients' businesses, and assists our clients in achieving their financial and business goals. We strongly believe that our growth lies in the progression of our customers' business.
We spend 1% of the total earnings on charity every month. Our charity doesn't go to the NGOs and donation houses unattended; we ensure that those who deserve it receive it as their human right.