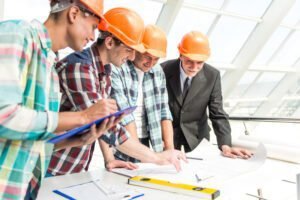 CIS returns to serve as a monthly financial record of how much contractors pay to their subcontractors. Every entity in the construction industry is taxed in the CIS or Construction Industry Scheme. Contractors deduct tax from their subcontractor's wages and pay it in advance to the HMRC.
Subcontractors, on the other hand, must file an annual tax return and claim back any overpaid taxes under the Construction Industry Scheme; the average return for CIS tax is £2,500.
Unverified or unregistered subcontractors get 30% deduction from their wage whilst the registered ones are deducted at 20%. Whilst subcontractors have the choice to register for CIS or not, it pays to be registered to avoid the extra 10% deduction as well as receive the tax benefits alongside.
For the subcontractors, we can simplify the process of registration, verification, and most especially preparing your self-assessment tax return at the end of every tax year. Our specialized team of accountants will reduce your burden on various aspects of CIS.
Whether you are a contractor or subcontractor, we can help you with anything you need concerning CIS. We help contractors with the registration, monthly CIS returns, payment, deduction statements, etc.
Hand this job over to first-rate accountants so you can focus on growing your business better. Legend Financial provides this service at a very reasonable price. Please feel free to ask us how much our assistance with CIS returns costs.