The new Prime Minister Liz Truss tackles severe economic headwinds with bold measures for the skyrocketing energy bills. Hours before the Queen's death, she announced Energy Price Guarantee for households and an "equivalent support" for businesses, effective starting 1 October this year and will end by 2024.
This energy bill freeze will replace the former price cap set by the regulator OFGEM and given alongside former chancellor Rishi Sunak's universal discount of £400, which means energy bills will be frozen or capped at £2,500 for average households for two years and provide an equivalent relief for hospitality and public sectors (e.g., schools and charities) for six months.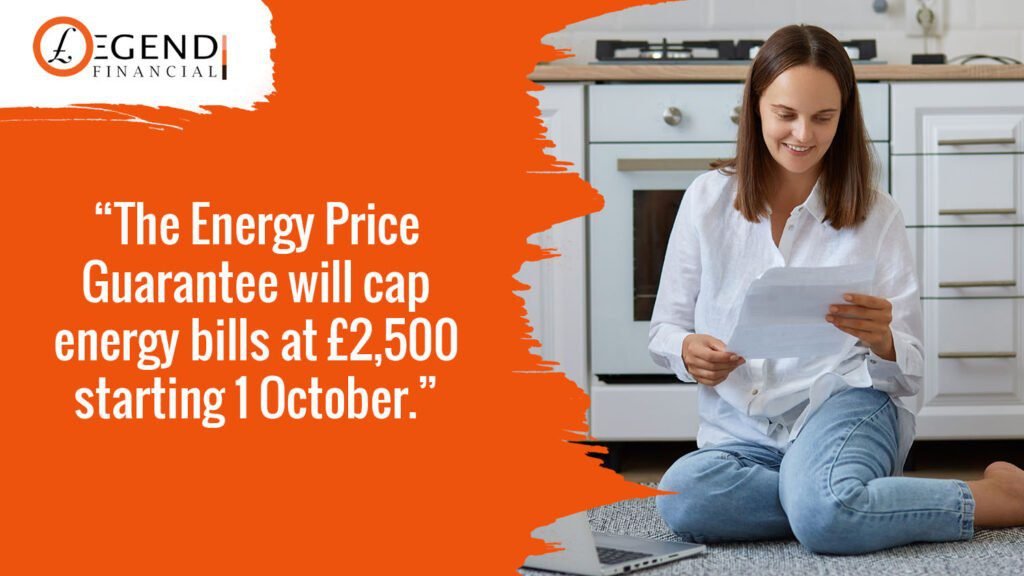 A jolting energy bill increase next month will set a typical UK household into paying an annual price of £3,549 as opposed to previous years' £1,971. Without immediate intervention, the average bill could quickly climb to £6,000 next year. However, the Energy Price Guarantee will allow them to save £1,000 on average and temporarily reduce their green levies which amount to £150 on their bills every year.
Ms Truss's energy price cap is noted as one of the boldest and biggest government interventions since the financial crisis had set in as the move is funded by borrowing. She has been firm about not implementing a windfall tax on gas and oil companies, which would have funded £170 billion for the UK government. Instead, another pile of debt will be added to the British Treasury, wherein energy suppliers are given government-backed loans so they can provide fuel at a lower cost.
The new PM has made herself clear that her decisions are strategically made to address the very root cause of the problem that has accumulated into a massive dilemma for years, saying "I will end the U.K.'s short-termist approach to energy supply once and for all"; that it is "decades of short-term thinking" that has led to Britain's failure over securing energy supplies.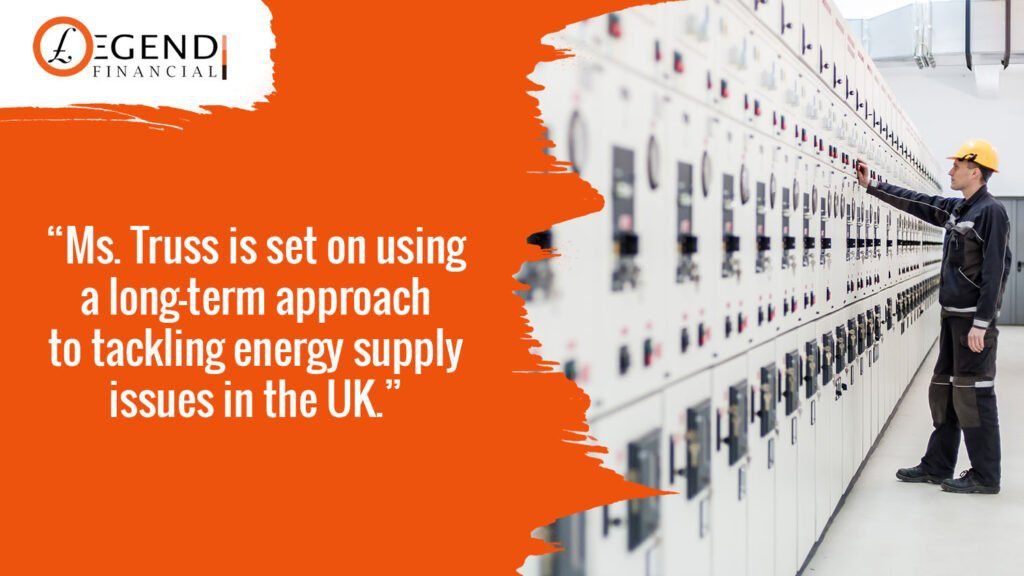 With that, she remarked, "I'm acting immediately so people and businesses are supported over the next two years, with a new energy price guarantee, and tackling the root cause of issues by boosting domestic energy supply." Investing in the sectors to become energy sustainable and resilient in the long run, not dependent on imported energy, is her strategic move toward making gas and electricity rates more affordable for energy consumers in the future, although this would take a relatively long time to come to fruition
In light of this, she also lifted the ban for shale gas fracking, granted about 100 new gas and oil licenses, and accelerated new resources of power, such as wind, solar, and nuclear. Lifting the moratorium on shale gas fracking has been one of her young governance's most controversial decisions as it was strongly opposed by the environmentalists and locals in 2019 for its aftermath of earth tremors, resulting in the halting.
British think tanks have varying opinions on Ms Truss's moves. Whilst they have to admit that businesses that have already closed would have been saved if these protocols were implemented earlier, they also made the loopholes clear.
They pointed out that the sweeping tax cuts and Energy Price Guarantee will benefit the wealthier households more substantially as they get twice as much support than poorer households in terms of cost of living for the next year. London think tanks believe that the energy price freeze should have primarily targeted financially vulnerable households and provide varying support for richer families; that is, a variable freeze.
On the other hand, they're also unsupportive about the fact that this huge announcement came with few details on mechanisms and no information at all about the costs, although Ms Truss promised to publish the cost of her proposal when she has settled the mini-budget, plausibly released next week.
Depending on the outcome, Ms Truss' emergency strategies will gauge how well she can prevent fuel poverty amongst the UK households this coming winter and if she can successfully deal with Russia's way of using energy as a weapon against European countries. Stay in the know about the UK news and current affairs here at Legend Financial.