According to new research, UK grocers and supermarkets will receive a tax break worth about £550 million over the next three years. It comes after a revamp of the business rates system of property taxes that resulted in the revaluation of more than 500,000 retail buildings in England and Wales.
According to commercial property advice firm Altus Group's analysis of official government data, supermarket companies will gain from a 10% fall in value due to the adjustments. Following complaints from businesses, notably Tesco, that the old rateable values needed to be updated, new rateable values, which will serve as the foundation for business rates bills from April 1 2023, through March 31 2026, will now be based on data from 2021.
The most recent restructuring will cause significant supermarket chains' rateable values to decrease from GBP2.86 billion to GBP2.43 billion the following year. According to Altus, grocers will save over GBP218.64 million on their largest format stores next year.
Over the new cycle's three years, this is anticipated to increase to around GBP 686.78 million in lower taxes, considering inflationary rises due in 2024–2025 and 2025–2026. It follows a massive surge in online food purchasing due to the epidemic, which caused many customers to stay away from larger stores in person.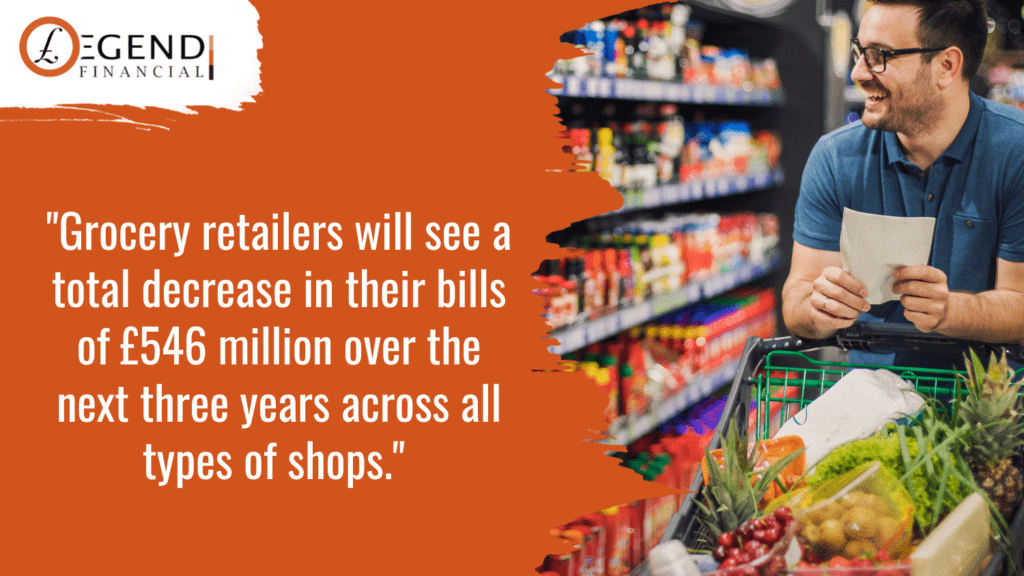 Not all grocery stores, meanwhile, could rejoice because smaller supermarkets and convenience stores saw a boost in their valuations. These stores, many of which are operated by discounters Aldi and Lidl, experienced valuation hikes, raising the tax burden by about £140.76 million during the new three-year cycle beginning the following year.
Over the next three years, all sorts of grocery shops will experience a £546 million cut in their bills. The UK president of Altus, Robert Hayton, stated: "This was a market correction within the sector.
"The biggest surprise is the modest reduction overall for over 400,000 ordinary shops, which is difficult to square with the collapse in demand for new leases around the valuation date and the immediate aftermath of pandemic restrictions."