The UK government announced last February three different schemes of energy support to aid energy consumers in the present crises in which the energy suppliers are responsible for proper execution. However, just as the energy price cap increased in April for up to £1,971 (for direct debit payers) and £2,017 (for prepayment meter users) a year, moderate to severe implementation failures among the energy firms occurred, specifically affecting direct debit payers.
A whopping 54% increase in the energy price cap, which jumped from £1,277 to £1,971 in a year, is too much for energy consumers. Finding out their direct debit payments have soared twice and more from the original price and credit balances built up between February and the end of April, the public demands justification for such a hefty increase.
Millions of electricity and gas consumers pay their energy bills through direct debit. Of these, 500,000 households experienced direct debit failures, causing significant concern and worry given the already staggering inflation rate, or daily living costs, which left most average UK households grappling with their finances.
The regulator OFGEM took immediate action over these errors and ordered watchdogs to figure out how energy firms fall short. Six suppliers are declared and closely investigated, including Ecotricity, Good Energy, Green Energy UK, Utilita Energy, TruEnergy, and UK Energy Incubator Hub (which now has stopped its operations).
Moderate to severe inadequacies are found, such as deficient charging processes and structure toward settling direct debits. Affected households paid their bills far more than their actual usage, which is why their credit balances disturbingly increased.
OFGEM initiated last month a few proposals that include tightening direct debit rules to prevent energy firms from excessively charging their customers. And for further support to the public, the regulator also plans to protect consumers' credit balances in case the suppliers make another blunder, which might be an effective way to avert the costs being paid by all the billpayers.
The reported firms are ordered to examine their customers' accounts in which they made mistakes on direct debits and credit balances and to amend any miscalculations right away. OFGEM expects them to provide solutions such as making repayments and even considering goodwill payments.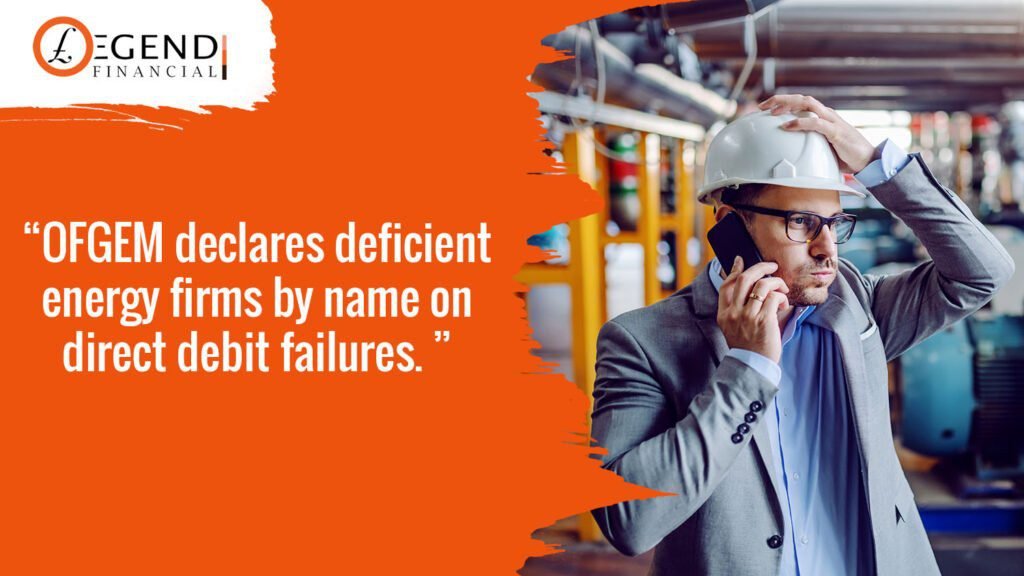 On the other hand, energy firms retaliated, apparently disagreeing on how OFGEM took an approach to the situation. Green Energy UK's chief executive, Doug Stewart, fired back, "I do feel that given the challenging state of the market, Ofgem needs to resist knocking suppliers, like ourselves, who have survived the market crash and are doing our very best to help customers."
Utilita's spokesman also asserted, "We have been left shocked and disappointed by Ofgem's decision to name and shame suppliers at this time, given we're still working on their follow-up request for additional information and evidence."
The Ecotricity founder, Dale Vince, divulged, "We have always included credit balances in direct debit calculations – but our new billing system, which we installed during the pandemic, didn't do that, so we began an upgrade in January this year. This is in testing now and will go live in six weeks. We told Ofgem this but, unfortunately, they took no account of it in their assessment."
OFGEM's approach, particularly pointing the deficient energy firms and declaring their lack as if they are doing nothing, ultimately led Dale Vince to put up Ecotricity for sale since last April. The founder took OFGEM's stance so negatively, ignoring its efforts to install a new billing system.
Meanwhile, affected energy consumers continue to seek justification for the soaring charges. It's high-time financial advisors are needed to aid them with their bills and other financial concerns. Legend Financial is here to help households and businesses get their bills and taxes right.