The buying and selling of goods or services using the Internet and the transfer of money and data to execute these transactions is called e-commerce. An ecommerce business model usually refers to the sale of any physical product or service online, but it generally describes any commercial transaction facilitated through the Internet. Figuring out how to how to start an ecommerce business, or if you now have one and want to start leveling up, you're at the right place.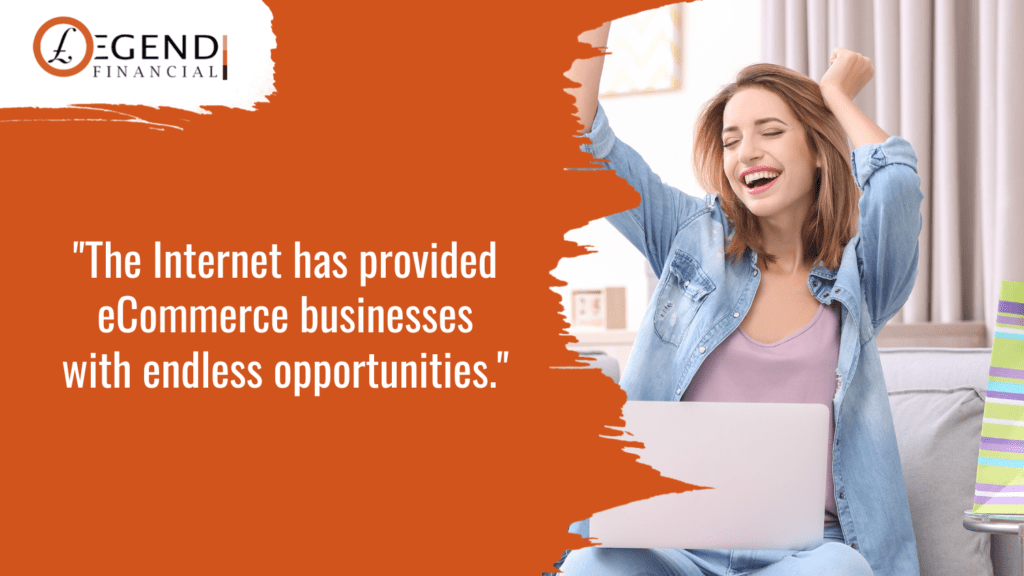 Embarking on an ecommerce venture lets you sell products or services to the majority. You are not restricted to a city, state, or country. Customers can peruse your online store from anywhere in the world. Moreover, running an online store is more advantageous than a physical shop as the latter entails more bills to pay (e.g., cashiers, maintenance staff, lease, etc.).  
We'll discuss all the tips for starting an e-commerce business step by step, how to get started on your ecommerce business plan, finding a store builder, to developing your customer base. Here are more of the benefits when you start selling through ecommerce business models: 
Less Effort, More Profit Margins: Your customers don't need to venture out, drive to a commercial centre, or get help from the staff searching for and selling products. They only have to open your ecommerce site, look for what they really want, and order products in search engines or applications—improving customer service, increasing positive customer reviews, and gaining new customers as a result. The online shopping experience makes the customer journey easier for both you and the customers whilst you gain a better profit margin.
No Middlemen: Starting a business online is cost effective as the expense of items in e commerce businesses is less compared to traditional brick-and-mortar stores. There is usually no need for middlemen or agents, especially when you own and manage a small businessby yourself, but with a well-functioning e commerce website, you can guarantee positive user experience.
Vast Network: With an online presence, you can better enforce brand awareness, create a positive brand image, reach a broader target audience, secure repeat customers, and more.
Less Marketing Efforts: E commerce businesses have many options for marketing strategy as opposed to traditional means. There are a lot of cost-effective marketing tactics you can take advantage of, such as email campaigns, social media marketing, and other marketing strategies.
How to Start an eCommerce Business
You don't have to be a Wix Shopify, or an Amazon business to get ahead in the ecommerce industry. There is so much potential in running an ecommerce company as long as you find the right start up and marketing tools. Take a look at our step-by-step bullet points for starting an e commerce business structure: 
Identify Your Desired Niche
The very first step is choosing the right niche as well as figuring out how you can make your product or service unique by digging deeper into the field you are keen on. Step 1 research is crucial as it will make or break how your business sells in the future once you get off the ground for your new business. 
Nowadays, it's easier to identify issues and needs in the search engine, especially social media platforms or groups with the same interests on your market. Take a product idea and all your other business ideas from your search results on which niche to focus on and what you can offer. 
Study the E-commerce Space of Your Chosen Niche
Step 2 is competitor research and competitor analysis. Effective eCommerce businesses keep watch of their potential competitors, exploring their products, services, and approaches. Doing so helps them stay relevant to trends and get a good idea on how they can better improve their service or product listings and even product descriptions. 
Identify successful eCommerce businesses in your niche, with good deal of brand presence. Starting up, it's best to pursue a less crowded niche, which means less competition. Competing with big brand name store owners, like Amazon, is not advisable for startup small businesses. 
While doing market research, you need to go through the following questions: 
Will you have to spend money on

ad campaigns

?

 

Are you going to require

e commerce website builder

?

 

Do you want to spend a lot of money on fancy photographic equipment or

website design

?

 

What are the alternatives if the answer is yes, but you don't have the funds for the

cost to start

?

 

What can you do with the resources you have?

 
Identify Your Target Market
Step 3 is researching your target audience. Putting your business online, you may drive traffic to your ecommerce website. However, there is no assurance you can easily convert them to sales, especially when you are just starting an e commerce business model and other competitors have been established in the market before you.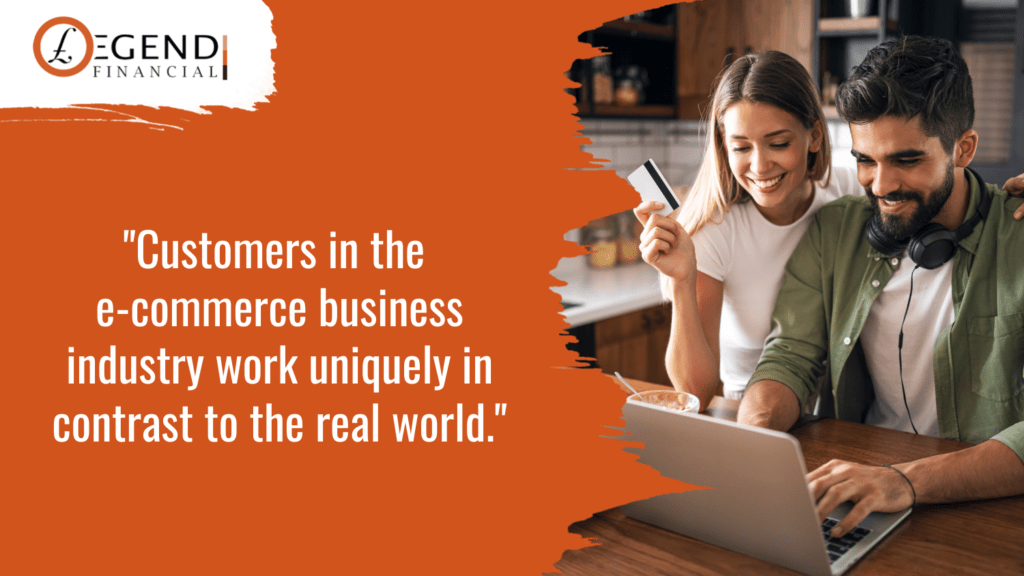 In identifying your target market, it's best that you might need to understand the lifestyle, behaviours, and needs of your target customer base. Knowledge and passion about what you are selling can greatly help as you keep in mind what and when your potential customers need your products and services. 
Finalize Your Product Ideas
Step 4 is to find out how to provide ecommerce solution to your potential customers. Your products should tackle their pain point. Finding an issue worth tackling is crucial since even the most innovative business idea could fizzle out when you don't have a solid customer base. Figure out what difficulties you may have to deal with in your products as well 
Look for a Verified Supplier
Step 5 is looking for a supply chain provider. If you plan to manufacture or wholesale, you'll need to decide whether you want to be sourcing products domestically or from overseas. It's good to secure two manufacturers: one domestic and one overseas. Overseas manufacturers have lower manufacturing costs and a great pool of manufacturers to choose from. 
You may want to use your local manufacturer as a backup. So, if orders from overseas are late or incorrect, you can fall back on your local supplier. They are often more expensive, but it's better to keep stock inventory and customers happy than to have them wait for overseas shipments. 
Finding the proper manufacturer for your ecommerce products is crucial to your success. Manufacturers control your product s cost, quality, packaging, shipping, and shipping costs. Be sure to keep tabs on your transaction through eCommerce bookkeeping. 
Choose Your Delivery Methods
The next step on how to start an ecommerce business is choosing your delivery method. It is how you design your products to create the most value to your buyers and which fulfillment centers and fulfillment process to get your products a b. Here are some of the most common methods: 
White Label. White labeling is best if you want to sell and rebrand the product as your own, using your ecommerce brand name and logo, while the actual manufacturing or procurement is done by a third-party distributor. This strategy enhances brand visibility while reducing manufacturing costs. 
Private Label. In the context of retail, a private label product is one that a retailer commissions from a third-party manufacturer but sells under its own brand name. Business owners have complete control over every aspect of the product, including specifications, packaging, and more. From the consumers' perspective, these products are perceived as the retailer's own brand offerings. 
Wholesaling. Wholesale ecommerce operates as a B2B model, where products are sold in bulk and at a discounted rate to other businesses instead of individual consumers. The retailer acts as an intermediary between the manufacturer and the distributor/retailer, securing a warehouse space in their business address and offering products at a significant discount. 
Dropshipping. Dropshipping model is an increasingly popular ecommerce method where you promote and sell products that are fulfilled by a third party supplier, such as AliExpress or Printful. With a dropshipping store, you act as an intermediary shopping cart, connecting buyers to manufacturers (dropshipping partner). Tools are available in your dropshipping business to facilitate easy integration of inventory from various suppliers worldwide on their online sales channels. 
Subscription Service. The subscription model, dating back to the 1600s in England, was initially used by publishing companies to deliver books to loyal customers per month. Today, this model has expanded across various industries in ecommerce, offering convenience and cost savings to customers through subscription-based services. 
The name of your business and business website doesn't need to be indistinguishable. In fact, it's better that you make it predictable, suggesting your specialty and basic enough for your customers to have an idea what you are selling. 
Resources are initially limited, which is why you may want to build a business plan to invest in the areas where you are likely to make the most profit. This is the key to steady growth. Here are some of the ecommerce strategy models you can choose from: 
Business to Consumer (B2C): When a business sells a good or service to an individual consumer (e.g., you buy a pair of shoes from an online retailer).
Business to Business (B2B): When a company sells a good or service to another business (e.g., a business sells software as a service for other companies to use).
Consumer to Consumer (C2C): When a consumer sells a good or service to another consumer.
Consumer to Business (C2B): When a consumer sells their own products and services to a business or organization (e.g., affiliate marketing or influencer marketing where an influencer offers exposure to their online audience in exchange for a fee, or a photographer licenses their photo for a business to use).
Apply for Your Permits and Licenses
Securing
business licenses
and permits
is not
required
in the UK
.
You just need to
register your business
seller account
and obtain your
employer identification number
with
HM Revenue & Customs (HMRC) to make sure that you are paying
the exact
amount of your
self employed
tax
and National Insurance contributions (NICs). This is
to also
ensure that your
customers'
details are protected and that your service and
product quality
meet the
standard
criteria.
Choose an Ecommerce Platform
An e-commerce platform is an all-in-one software solution that empowers online businesses to seamlessly manage their e commerce website, digital marketing, sales, and operations. A fast, flexible, cloud-based solution delivers memorable customer experience, streamlines your operational efficiency, and creates phenomenal growth opportunities. 
Best of all, there are several affordable options. The opportunities afforded by the top e-commerce platforms mean you can create the perfect storefront for your business on a relatively modest budget. Ensure that you make a wise and balanced choice before selecting a platform.
How much does it cost to develop your site depends on whether you want to start small or not. You can opt for a less costly web developer or hire full-stack e commerce website builders, such as Legend DigiTech, to ensure that you get the perfect website for your company.  
Specialising in UK ecommerce companies, they make sure to execute exactly what you want for your website, and most importantly, integrate payment facilitators and business bank account into your site. Their payment facilitator integrations present an image to your customers that your website offers secure credit card and quick print on demand transactions. 
You can start building your website by deciding what pages you need. Some basic pages should be there, such as Home Page, About Us, and Product Pages. Decide the color scheme, and have relevant, high-quality images. Make your pages and content as appealing as possible.
Start to Market Your Business
There are various ways to drive your site up the search engine results and convert the users to customers, from content marketing, email marketing, to search engine optimization. Create web-based entertainment marketing channels for your image or create blog posts through a content management system. 
Manage social media networks like Facebook and Instagram pages for your site and add relevant, attractive content and search terms. Use several performance indicators to see how they perform. Once you get customers, make sure to give them an enjoyable user experience and full customer support, as their positive product reviews and verbal product recommendations are sure to drive your sales up. 
Frequently Asked Questions
Here are several frequently asked questions about starting an eCommerce business: