In the last two years, shopping through the internet has undoubtedly become the most preferred form of purchase amongst customers in the UK, just as it is anywhere in the world nowadays. This paved the route for plenty of merchants gaining an interest in building an eCommerce business platform and start selling their merchandise via the internet. The eCommerce market competition is becoming more intense. 
For online startups to get off the ground and be at an advantage against lots of other successful ecommerce vendors, they may want to keep in mind all the crucial elements of starting an ecommerce business. Once businesspeople start an ecommerce business, luck does not count; motivation and persistence to launch ideas into reality do. As much as they focus to reach their goal in terms of getting leads and customers, increasing product sales volume, or having staff with the right ethos, they need to grasp the power of accounting for their eCommerce business as well. 
Accounting has always been the lifeblood of many sellers. Here are things every eCommerce business should know about it, including its categories, understanding how it differs from bookkeeping, its use, reason for hiring an accounting service provider, which finance-related records to store, how long those records might need to be kept, and tips for starting a business in online marketplaces. 
Businesses need to store records of their monetary operations through books of accounts for online business tracking and taxation use. Their accounting department must do this job systematically and in a very detailed version to set accurate records, use analytics tools to take a close look at how well the online business' product is selling, and give words about these insights in summary to key people. 
There are two ways accounting is done—in cash or accrual business. Any online store starting an ecommerce business from scratch usually performs cash accounting wherein product sales are only recognised at the stage the item or service is paid. Fledgling CEO and partnerships find this thing a lot simpler as it offers convenience in every step.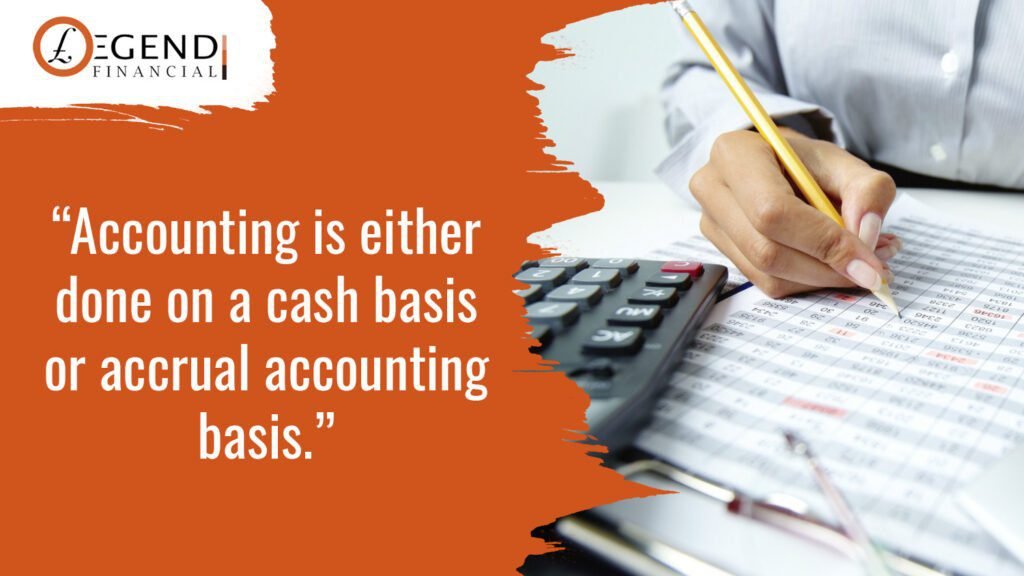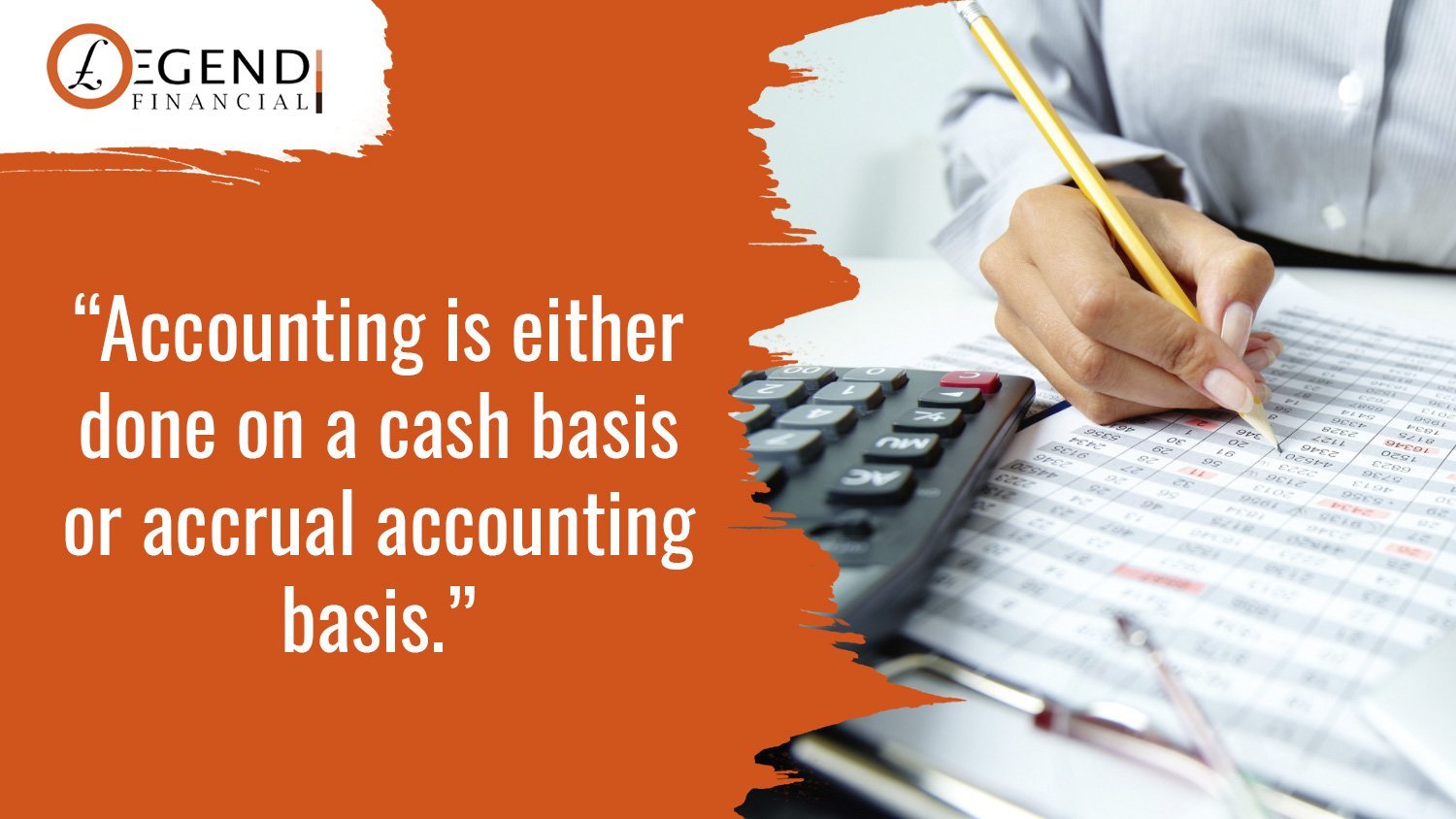 Accrual accounting, on the other hand, is immediately the option of bigger stores or any bigcommerce platform, such as Amazon, Shopify, and other sales channels. Emerging sellers need to transition to this avenue as well to keep an eye on their product sales. In an accrual way, an ecommerce company can store product sales records, not just at the times they occur but also as they are expected to approach or when buyers order products via order value. 
In addition to that, accrual accounting takes a closer look at an ecommerce business' state and financial capabilities more accurately than cash accounting as the former keep a list and easy access to both the accounts receivable and payable. This way, including many other factors, doing the financial upkeep for ecommerce business becomes more efficient. 
But whether cash or accrual option, the methods must be in the care of an accountant to keep every financial entry precise over the long term. 
Here are the most common categories readers usually encounter: 
Cost accounting

 

Financial accounting

 

Management accounting

 

Tax accounting

 

Forensic accounting

 
Cost accounting focuses on the manufacturers' business costs spent on production use overall, including the people involved at work, material, tools, and many other manufacturer fees. It calculates both the average fixed and variable costs in each process or project and takes a closer look at the impact and results. 
Financial accounting is the traditional fashion—this secures electronics records of the financial transactions of a vendor per month—whether they are a wholesaler or retailer. Whilst this somehow sounds more like bookkeeping, there is a certain variety between their structure, accounting and bookkeeping, which will be given a basics introduction in this post. 
The records are then used to prepare the statutory accounts that are required annually from an ecommerce store owner or partner. They include the balance sheet, profits statement, and cash flow statement, all of which reflect the overall financial success rates of the business' product over a certain period. 
Management accounting somehow works similarly to financial accounting; their difference is that the former uses the data for internal business' matter, whilst the other is for external use. The data is analysed to create reports that mostly use statistics and charts functionality.
"Each business area requires different types of accounting methods."
These numbers help an ecommerce business make a strategic ecommerce business plan, generate predictions, comprehend product trends, and even take into account the qualitative parts of the ecommerce business that are not money related. 
Tax accounting sorts out the business' tax obligations, specifically which kind of tax and why, as well as find the legal options to diminish the taxes they'll have to pay, all the whilst considering the constantly changing tax protocols and interpreting several complex aspects. 
Lastly, forensic accounting takes on financial investigations using accounting tactics to spot and dig up any fraud and embezzlement in all business areas and enforce integrity within it. This type of accounting demands investigative, auditing, and accounting skills for the part of the accountant. 
A selection of branches in accounting emerged due to various natures of businesses. An ultimate guide to eCommerce accounting discusses further on public accounting, governmental accounting, and auditing, depending on the particular area of business.
Accounting vs. Bookkeeping
Both accounting and bookkeeping keep track of financial dealings similarly, but their roles have some subtle differences. Bookkeeping merely keeps its focus on documenting the business' daily monetary dealings, closely focusing on every bit of detail, whilst accounting takes on a broader view and keeps records per month. 
"Accounting gives an insight on the bigger picture; bookkeeping keeps in mind the minutiae details."
To streamline the business' monetary dealings, accountants and bookkeepers work closely with one another. As bookkeepers compile the minutiae piece of information, accountants store those records, set out, and take a closer look in every case. The key skill of a bookkeeper is being keen on every little detail whilst accountants need to be very analytical and be able to see the bigger picture.  
Whatever the bookkeepers would document, the accountants would review and analyse periodically. Thanks to the former, the latter can streamline arranging batches of records for various purposes, such as making fiscal statements, analysing the business' financial status and savings potential, predicting and building opportunities for products demand and what the business may need in the future, performing audits, and more.
What is the Purpose of Accounting?
To put it simply, accounting serves as every business' language, as it takes in complex elements, analyses, and communicates them to the managers, store owners, investment partners, or other key personas in the ecommerce business. Its various support proves to be absolutely crucial for those who start an ecommerce business in terms of keeping their financial action updated. 
Accounting takes charge of the following bullet points in an ecommerce business: 
Sales

 

Liquidity

 

Control

 

Legal Requirements

 
Accounting's first line of priority has a lot to do with monetary topics. Not only does it store a checklist of financial dealings, but its financial fact and assumptions greatly support the business's ability to access loans or acquire other options for capital. 
Moreover, liquidity in accounting prevents the likelihood of cash management issues, which is the top issue amongst small businesses, leading to problems such as bankruptcy. Liquidation serves as an ecommerce solution, a great way to ensure that the business' sale or other liquid assets will pay their monetary liabilities.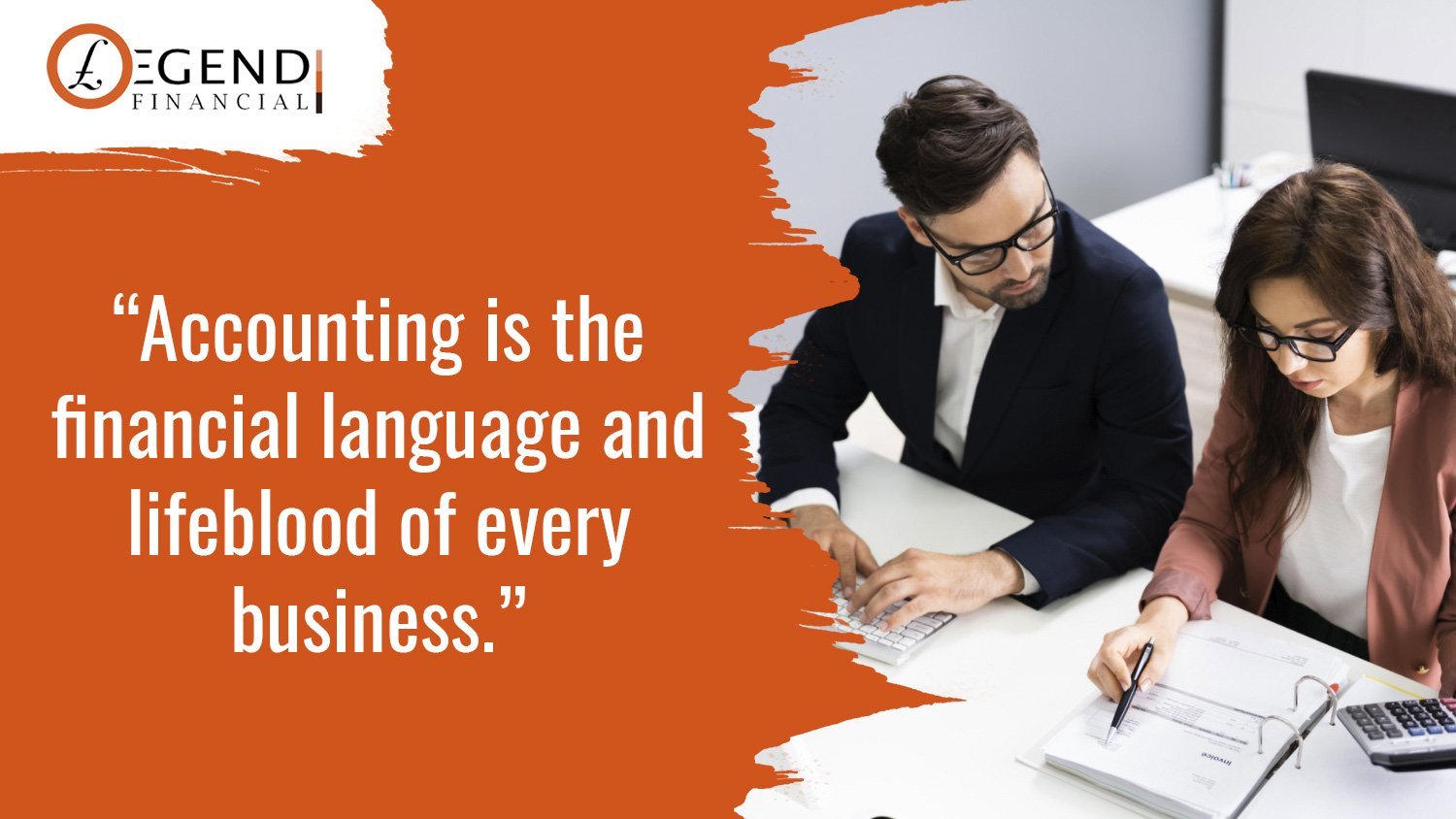 Periodic checking on every department provides front protection against the occurrence of theft, embezzlement, fraud, damage, errors, or management gap in the business. Keeping every aspect under control protects the safety of the products and prevents potential losses from the business' launch and onward. 
Legal requirements are one of the things not to be taken lightly. Take for example the tax authority that requests tax audits or investigations once they start thinking somebody's returns do not sit right or they are given a tip on that person. Preparing for their required paperwork can be much of a challenge. Not to mention that tax regulations change from one to another. 
Accounting services ease these hassles. They maintain accurate fiscal documents in every exchange, from the launch of the business and throughout its lifetime. This applies to any storefront even when they start small—the moment someone starts selling products, organising financial records is the initial road to achieving the business' ambitions. The legal requirements are then shared with the shareholders, partnership, regulators, and most especially tax authorities for unique purposes. 
Why is Accounting Useful

for

Small

eCommerce Business

Owners?
Evidently, everyone who just get started on their store as an online supplier usually does not reach their goal, particularly during their first year, due to cash mismanagement or operational pitfalls, but this is averted through accounting. Limited funding places every ecommerce venture into jeopardy. Accounting answers most of the financial pain point whilst identifying their strengths and opportunities along the way. 
One of the best examples are banks—they show more confidence lending to an ecommerce business that has its own accounting system in place or at least handle its finances well; hence, helping businesses selling as either small retailers or wholesalers to obtain adequate funding.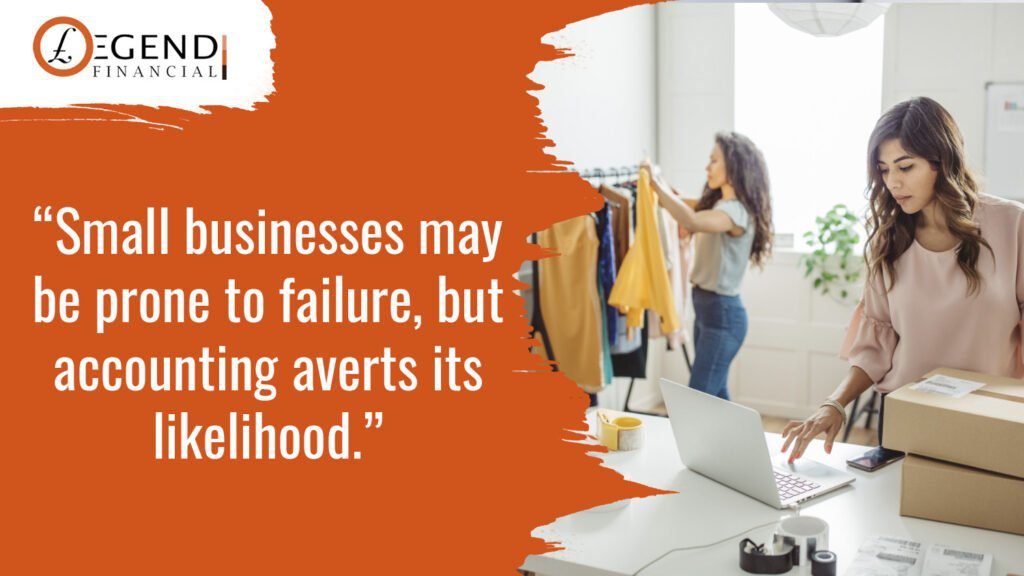 Efficiently documenting the cash flow, an ecommerce business can avoid a very common experience, which is running dry of cash. Accounting allows entrepreneurs to understand their business' financial well-being much better as they learn how to comprehend profit statements, cash flow statements, and balance sheets. 
Having a sense of these, an ecommerce business can prevent theft and fraud across various departments or by employees, customers, and their supplier. Also, cost accounting in particular determines which project guarantees success or not, so an online store is spared from deciding anything they may wrongly assume can give a big profit margin. 
Upon choosing the right accountants, every online store can better save up on upcoming business costs, which lessens their exposure to financial burdens over time. With all this, being able to find the right accountant will prove to be of great value. 
Why is

an

Accountant Important

to an

Ecommerce Business

?

 
It can be tempting for either a brick and mortar or online store to do everything by themselves, including financial matters, but this should not be. Financial tasks can be very complex and delicate; chances are prevalence of errors increase. No matter the size of an ecommerce brand, they need the help of expert guides. Accountants show savviness in analysation of complicated records and communication with the store owners in a simple and comprehensive manner, ensuring success in the long run. 
"An entrepreneur without solid financial foundations should not attempt to take accounting steps on their own"
Most importantly, the information they provide is unbiased and they keep the records systematic and updated. Here are some of the most important things they do: 
• Helps in Forecasting Financial Estimates
Financial forecasts are derived from the business' monetary history. They are a prerequisite for banks, people taking an investment, or loan provider whenever an ecommerce business offers a project or solicits an amount. Whether small businesses get external financing or not depends on how well-structured the financial estimate is, put out in a business plan. 
Creating a budget and sticking to it is essential for every small business. A budget sets out the expenses that the business will have to allocate money to, including the employees, manufacturing materials and equipment, advertising costs, inventoried purchases, and more.
All the costs being clearly set out, an ecommerce business needs to properly allocate their money, avoid spending beyond the budget, or prevent making any purchases that do not contribute to the business' roadmap. 
• Helps in Filing Financial Statements
Financial statements need to be filed annually with the Registrar of Companies. These statements are made at every conclusion of the accounting period, which sums up the company's sale rates or overall financial well-being throughout the year, including every asset and liability and the capital spent.
Preparing the financial statements way ahead of time greatly helps an ecommerce business during the tax period. They get to know all the costs that go to their tax liabilities and prevent audits or further tax compliance checks, largely due to the gaps in the documents they submit to the tax government authority.
• Helps in Determining Profitability
Generating enough or higher sales revenue is crucial in maintaining an ecommerce business. Accountants can accurately determine their business' viability for obtaining good profit margins, which can be used in various ways, such as financial records submitted to funds resources (e.g., banks, investors, etc.) to vouchsafe the business' potential in averting credit card payment delays comparing the business' past performance versus the present or other marketplace store competitors.
•

Helps

i

n

Measur

ing

and

Testing

New Strategies

 
Through financial statements and all the other records, accounting helps an ecommerce distributor make the best business plan and policies. Decisions from the products or services' pricing, what resources to produce them, and how to streamline the business operations overall are greatly influenced by the accountants.
• Helps in Measuring New Strategies
In relation to making a good business idea, financial data are also used as the basis for creating a new ecommerce business plan. When a business plan does not work, accountants can help come up with new courses for the business, which are fundamental for testing the waters and ensuring success in the ecommerce industry.
When it comes to eCommerce stores, having an accountant is crucial. Read more about the benefits of having an eCommerce accountant here. 
What Financial Records

to

Store

and

f

or

How Long?

 
An ecommerce business needs to store its financial records for up to six or seven years, or more, depending on the file. This length of time ensures that the business complies with UK laws and practices properly. Here is a checklist of the documents every ecommerce boss needs to store: 
All the money that the business gives (e.g., orders, receipts, delivery notes,

shipping costs

,

advertising

/

marketing costs

, etc.) and receives (e.g.,

sales

physical or

ebook

records, invoices, contracts, etc.)

 

The business'

products

 

The business' debts or

amount

it is owed

 

The business'

stock

inventory

throughout the fiscal year

 

All the

product or service

that the business purchased and sold

 

Who the goods are brought from and sold to, except for

retailers

 

The business'

stock

inventory

taking

 
Quick

Guide

to

G

et

S

tarted

in Ecommerce

 

 
Want to build your store on Amazon or other channels? Start building your dreams into reality. Here is a brief step-by-step guide on how to start an ecommerce business:
Step 1

:

Research

Your

Niche

 

 
There are a lot of niches in the market. Building an ecommerce store starts with step 1 research—getting ideas on which niche, service, or products to focus on. Ecommerce business models can source ideas from search engines or different social media sites, such as Facebook, Instagram, or Pinterest.
Find product pages and groups where thousands of followers, most likely shoppers, leave comments or discuss certain products and product quality, and identify their pain points. Merchants get ideas which products to make prototypes with based on the solution they want to provide.
Step 2

:

Competitor Research

 
The next step to finding niche is to scour competitors' business website—compare their products and offers, customer service approach, how they get new customers and make their repeat customers loyal, etc. Building an online store from scratch, it is advisable not to compete right away with big ecommerce business model brand names, as their website usually appears on the top page of search engines, stealing any potential customers for any startup business just establishing their brand name.  
S

tep 3

:

Research

Target Market

 
Narrowing target audience is crucial, as it allows new merchants building their brand name to channel their product or service offers, ads, promotions, site designs, and products marketing strategy according to demographics, such as age (e.g., children, adults, late bloomers, etc.), region (e.g., city, county, etc.), and other factors.
It is important that merchants exert effort in doing research and putting their feet in the shoes of their target audience before they sell products. Consumer-centric products gain more positive buyer reviews and ultimately higher conversions.
S

tep 4

:

Choose

Delivery Method

 
The value delivery method is the specific strategy on how to get from point a b selling your products via print on demand, whether original new product or repackaged. Here are the most common supply chain delivery methods:
White Label. White labeling is basically rebranding, the business simply sourcing products from a third-party supplier and then incorporating its own logo, brand name, and packaging, so there is no need for a big warehouse space. Some even use their own garage.
Private Label. Retailers are given commission by the manufacturer and sell using their brand name or business name, logo, and images. They have complete control over the warehousing, logistics, payment processing fees, and shipping process, including the shipping fee. Though product ideas and production are from the manufacturers, in the customer's perspective, the product is on the retailer's brand.
Wholesaling. Wholesalers, in B2B business model, sell in bulk to their customer merchants with discount and coupons to intermediary retailers. They oversee product ideas, features, product descriptions, storage, fulfillment process, shipping, payment processing (e.g., PayPal, etc.), and more.
Dropshipping. A dropshipping business acts as an intermediary or affiliate between the manufacturer and customer. They take care of the manufacturer's branding, perform marketing strategies, and more, whilst the dropshipping manufacturer takes charge of the fulfillment centers and overall fulfillment processes.
Subscription Model. Subscription services started way back in 1600s in England, initially for delivering books to a customer's home every month. Now, subscriptions have expanded to jewelry monthly ships and others.
S

tep 5

:

Choose Your

Ecommerce Model

 
Here are some of the most commonly used business outreach: 
Business to Business B2B

. The business sells to another business.

 

Business to Consumer B2C

.

B2C

merchants sell to an individual consumer.

 

Consumer to Business C2B

.

Consumers

sell to a business.

 

Consumer to Consumer

C2C

.

Consumers

sell to another

consumer

.
Step 6:

Register Your Business

 
Business licenses and permits are not prerequisites for a UK business. However, they will need to obtain their employer identification number (EIN) by registering their business to HMRC for tax purposes.
Step 7:

Build Your

Website

 

 
Alongside the above prerequisites for building an ecommerce business, website design should be meticulously taken care of too. Some website builder have several days free software trial, such as Squarespace, which already has most of the premium website features, templates, themes, pages, and more—best for store owners on a budget. They can also hire a websites craftsperson or firm to do the job.
A good web developer works closely with the customer, provides a transparent site designer sprint, streamlines customer support, and turns the client's site input and product idea into reality. Hiring an experienced web design store builder gives you a more customised ecommerce website, from template, page, domain name, app plugins, ecommerce site speed, and shopping cart to user experience.
To offer good shopping experience for end users, site speeds should be well-maintained. Streamlining customer experience paves way for more positive product reviews (PR).
Step 8:

Employ

Digital Marketing

Tactics

 
With a website in place, the next best tool to attract a wider audience base and shoppers as well as build brand awareness is marketing. Marketing efforts will prove to have significant results over time, as the business reiterates its brand presence, trademark, identity, and reputation and attract more audience traffic to their website.
The three most commonly used marketing strategy campaigns used by marketers include but do not limit to the following: search engine optimization (SEO), social media marketing, email marketing, affiliate marketing, and Google pay-per-clicks ad campaigns. The first three methods are
SEO is one of the top marketing tools, which involves content marketing such as WordPress blog posts, link building, markets' trend search, and more. Quality content, incorporated with the right keywords, SEO search terms, and good links helps the business site pages rank on top in Google search engine results, increasing traffic as a result. The business' brands presence becomes more enforced when its link ranks first in search engine's search results. It is also easy to measure how well the strategies are working via several performance indicators tools. 
Another great way to increase traffic without having to spend a lot is leveraging social media networks, especially for merchants whose biggest channel is Facebook marketplace or other social media channels. Good content is a must too, along with the hashtags.
Ecommerce stores can also incorporate affiliate influencers into their marketing channels. Hiring a good influencer can greatly increase audience awareness of their brand image in many ways. Lastly, email marketing and PPC ad campaign are other avenues for increasing traffic. There are a lot of email campaigns providers that let users pay per email they sent or bulk of emails. Email marketing will never get outdated, given that people check their email notifications from time to time. 
Step 9:

Pick

the

Righ

t Accountants

 
Anyone who wants to start an ecommerce business should start on the right side—hiring accountants for ecommerce and getting their financial department in order before all tasks compile into a bulk. Many online stores are emerging, and with the biggest group of players in the ecommerce market like Amazon, Shopify, Etsy, Ebay, Alibaba, and Woocommerce, selling products online on the same niche can be very challenging for startups. 
One of the best tips to launch ahead of other brands and be on par with Amazon is to have accounting individuals sort out and strategise the business' seller account and overall financial department on their behalf. They can source accountants from Upwork and other job search channels. The first step is to make sure they have the needed licenses, such as ACA, ACCA, or CIMA, with the passion to streamline their clients' customer journey.  
Search their service pricing, too—how much does it cost to start working with them, whether they work as part-timers or full-timers, if they offer fee/premium discounts or free trial at some point, and the rest. Their prices should align with their experiences in the niche, too. Selling products online does not only involve ecommerce bookkeeping, accounting, or taxes—it is also about obtaining every good idea to increase the business' chance for success. 
The right accountants are adept about using different ecommerce accounting technology, who can weigh the pros and cons on software selection and find the best fit for their clients, according to their business model, whether their business sells in Shopify, Amazon, or other selling websites and/or apps, brand tactics, third party relationships, product listings, ecommerce products traction, mission, vision, overseas extensions sales tax, and dozens of other factors.
"Good accountants are chartered, experienced, and competitively priced."
It is crucial that they have loads of experience in inventory management, too, such as they know when to order new products, identify which ones are selling, and prevent stocking physical products or digital items consumers do not usually order nor have good customer reviews anywhere, even in Amazon.  
International taxes are a big concern too. Those who start an ecommerce business in the UK and want to sell outside the country will face a combination of complex international taxes. Since tax laws and restrictions change all the time and the familiarising step can be very time-consuming, it is a wise idea to leave the task to accountants. 
Lastly, successful ecommerce displays proof of credibility with good customer base feedback. Store owners can ask their friends, family, and folks in the same niche for recommendations. Usually, they maintain a website that shows hundreds of completed projects, their customer service quality, their offers, and more. 
To ensure they get the best accountant on their side, ecommerce sellers should prepare their questions, sit with the candidate over a coffee, and discuss all their needs and question what the applicant can bring to the table. Their values and price should align with the merchant's. The right accountants are not only there to help you build your financial space and freedom but also to offer inspiration and the best ideas, tactics, and steps to grow the enterprise. 
Why Choose Legend Financial's CPAs
Given the complexity of the task, ecommerce sellers are better off delegating accounting matters to professionals who can guide them throughout the process and prevent any potential errors. The importance of accounting for eCommerce business cannot be understated. Legend Financial has a team of accountants and tax experts that have dealt with various eCommerce platform stores and many other small enterprises for a long time. Reach us via phone today and see how we can help.