In the last two years, online shopping has undoubtedly become the most preferred means of purchase amongst customers in the UK, just as it is worldwide. This has led to many businesses establishing online platforms to sell their goods or services, and the eCommerce market competition becoming more intense.
For startup online businesses to get on par with many others, they need to pay attention to all the crucial aspects in an enterprise. Alongside concentrating on the growth of their customers, goods, and workforce, they need to grasp the importance of accounting for their eCommerce business as well.
Accounting has always been the lifeblood of many businesses. Here are things every eCommerce business should know about it, including its types, how it differs from bookkeeping, its purpose, the need for an accountant, what financial records to keep, and how long those records should be kept.
Businesses need to keep track of their monetary transactions through books of accounts for business tracking and taxation purposes. Their accounting department has to do this job systematically and in a very detailed manner to set accurate records, measure how well the business is achieving financially, and communicate this information to key people.
There are two ways accounting is done—in cash basis or accrual business. Those that started as a sideline business usually perform cash basis accounting wherein transactions are only recognized at the time the cash is handed from one point to another. Fledgling entrepreneurs find cash basis simpler with its easy and very forward process.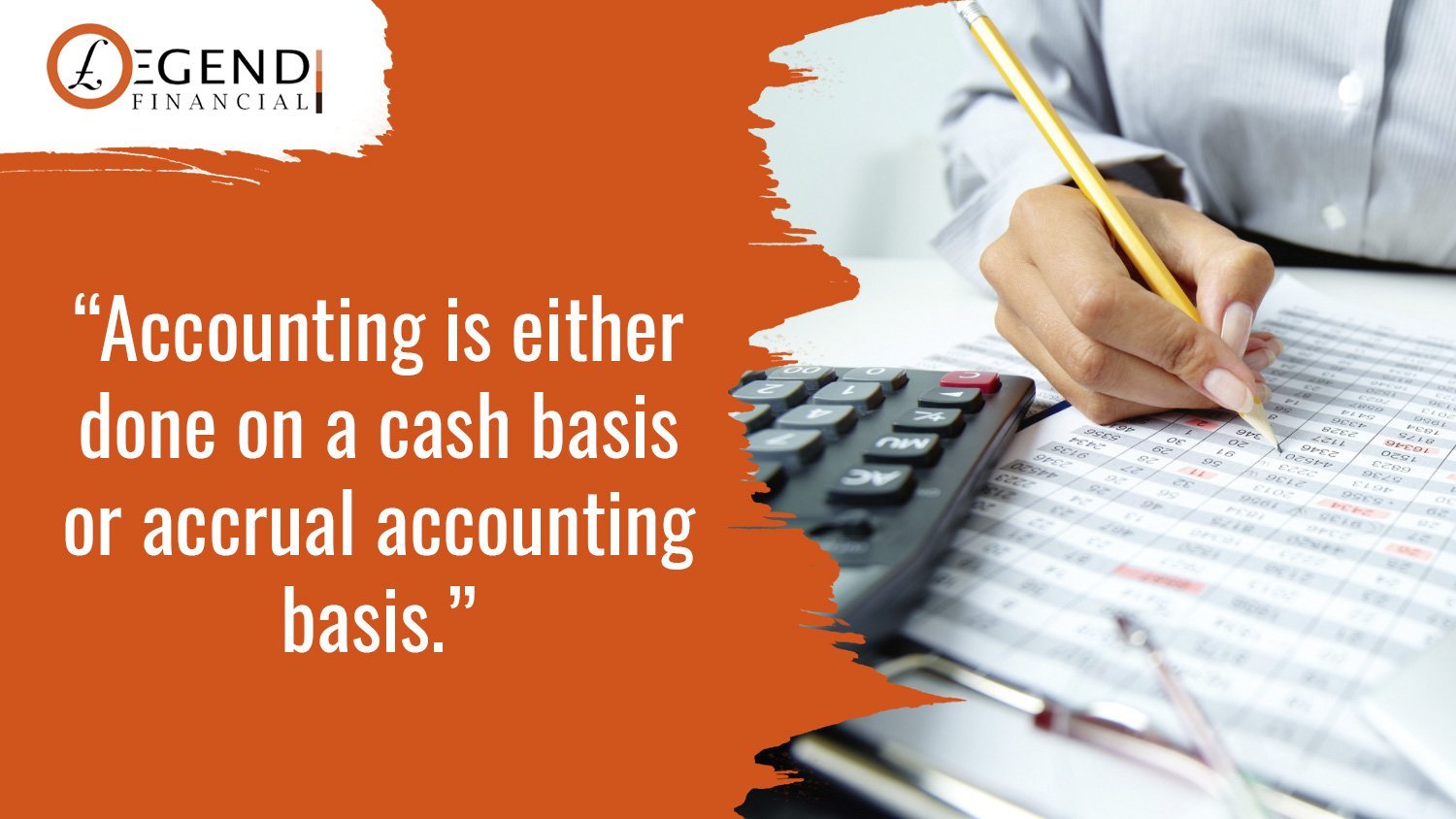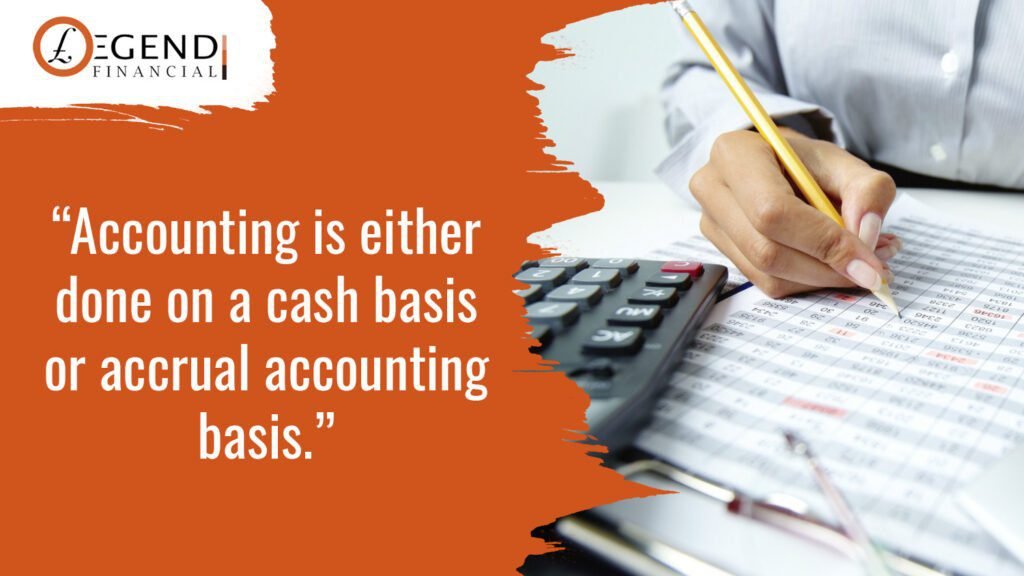 Accrual basis accounting, on the other hand, is immediately the choice of bigger businesses. Emerging businesses need to transition to this method as well to keep up with tracking their financial dealings. On an accrual basis, businesses can record transactions, not just at the time they occur but also as they are expected to happen.
Accrual accounting measures businesses' financial health more accurately than cash accounting as the former records both the accounts receivable and payable. Through this, and many other inclusions, doing the financial upkeep is more efficient.
But whether cash or accrual, the process must be done by an accountant to keep precise financial records over the accounting period.
There are a lot of types when it comes to accounting, and here are the most common ones:
Cost accounting
Financial accounting
Management accounting
Tax accounting
Forensic accounting
Cost accounting keeps track of how much the business has spent on its production processes overall, including the workforce, material, and many other expenditures. It calculates both the fixed and variable costs in each process or project and analyzes the results.
Financial accounting is traditionally what accountants do—secure records of the financial transactions of a business. Whilst this somehow sounds like bookkeeping, there are certain differences between the two, accounting and bookkeeping, which will be discussed further in the article.
The records are then used to prepare the statutory accounts that are required annually from businesses. They include the balance sheet, income statement, and cash flow statement, all of which reflect the overall financial flow of the business over a certain period.
Management accounting, on the other hand, somehow works similarly as financial accounting; their difference is that the former uses the data for internal business matters, whilst the other uses it for external purposes. The data is used to create reports mostly using statistics and charts.
These figures help businesses make strategic decisions and plans, generate predictions, comprehend trends, and even take into account the qualitative components of the business that aren't related to finances.
Tax accounting sorts out the business' tax obligations, specifically which kinds of tax and why, as well as find the legal means to diminish the taxes they'll have to pay, all the whilst considering the constantly changing tax protocols and interpreting several complex aspects.
Lastly, forensic accounting takes on financial investigations using accounting techniques to spot and dig up any fraud and embezzlement in the business and enforce integrity within it. This type of accounting demands investigative, auditing, and accounting skills for the part of the accountant.
Different branches of accounting emerge due to various natures of businesses; hence, all these types. An ultimate guide to eCommerce accounting discusses further on public accounting, governmental accounting, and auditing, depending on the particular field of business.
Accounting vs. Bookkeeping
Accounting and bookkeeping keep track of financial transactions the same but their roles have some subtle differences. Bookkeeping merely focuses on documenting the business' daily monetary transactions, closely focusing on the little details, whilst accounting takes on a broader view.
"Accounting analyzes the bigger picture; bookkeeping keeps track of minutiae details. "
To streamline the business' monetary transactions, accountants and bookkeepers work with one another hand in glove. As bookkeepers compile the smaller details, accountants take those records, arrange, and analyze them. The key skill of a bookkeeper is being keen on every little detail whilst accountants need to be very analytical and be able to see the bigger picture.
What the bookkeepers document, the accountants review and analyze periodically. The latter arranges the information for various purposes, such as making fiscal statements, analyzing the business' financial health, predicting what the business may need in the future, performing audits, and more.
What Is the Purpose of Accounting?
To put it simply, accounting serves as every business' language, as it takes in complex details, analyzes, and communicates them to the managers, owners, investors, or other key persons in the business. Its various roles prove to be absolutely crucial in keeping the business' financial health on track.
Accounting takes charge of the following aspects in a business:
Finances
Liquidity
Control
Legal Requirements
Accounting has a great deal to do with finances. Not only does it document financial dealings but its financial predictions greatly help the business to apply for a loan or acquire other means of capital.
On the other hand, liquidity in accounting prevents the likelihood of cash mismanagement, which is the top culprit amongst small businesses toward bankruptcy. Liquidation ensures that the business' cash or other liquid assets pay first each of the monetary liabilities.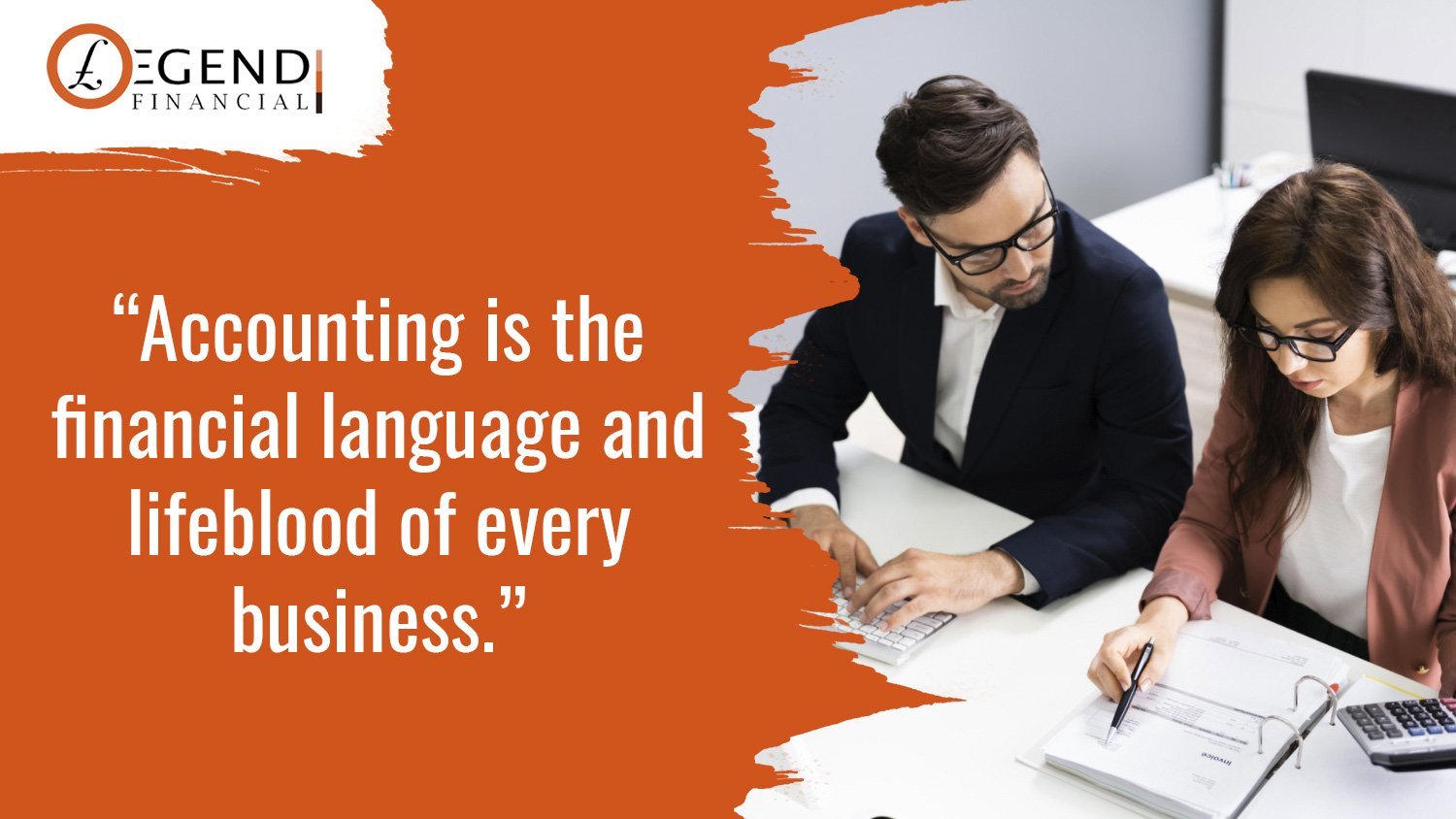 Periodic checking on every department prevents the occurrence of theft, embezzlement, fraud, damage, errors, or mismanagement in the business. Keeping every aspect under control vouchsafes the security of the assets and prevents potential losses in the long run.
Legal requirements are something not to tread lightly on amongst businesses as well. Take for instance HMRC that requests audits or tax investigations once certain details don't sit right. Preparing for their required paperwork can be very hassling. Not to mention that tax regulations change every now and then.
Accounting takes this hassle off. It maintains accurate fiscal documents in every dealing. The legal requirements are then shared with the shareholders, regulators, and most especially tax authorities for tax or non-tax purposes.
Why Is Accounting Useful for Small Business Owners?
Evidently, small businesses fail, particularly during their first year, due to cash mismanagement or operational inefficiencies, but this is averted through accounting. Limited resources are huge bottlenecks amongst small businesses. Accounting helps them clear most of the financial hindrances along the way.
Banks, for instance, are more confident lending to businesses that have their own accounting system in place or at least handle their finances well; hence, helping small businesses to obtain adequate funding.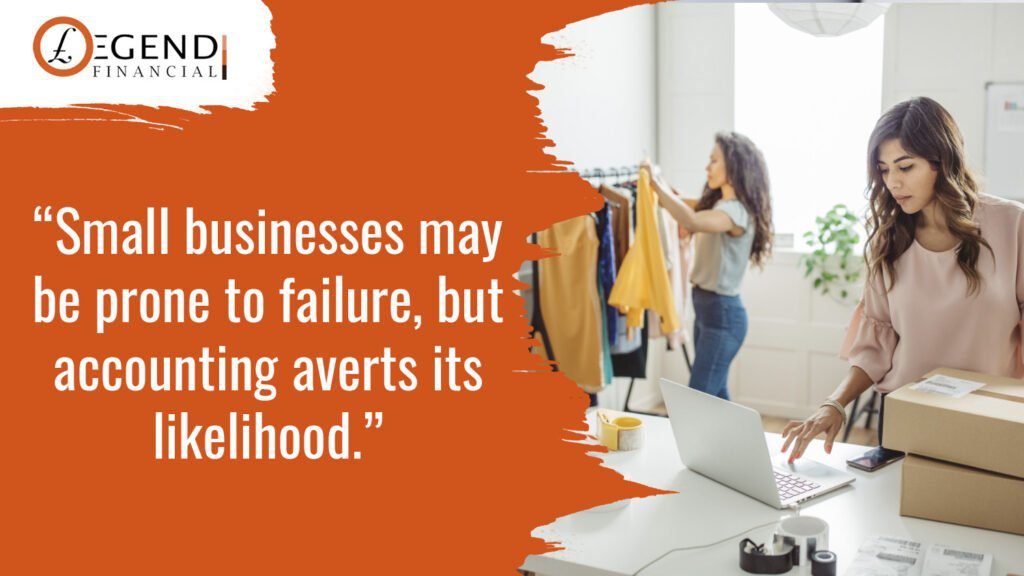 Efficiently documenting the cash flow, small businesses avoid a very common pitfall, which is running dry of cash. Accounting allows entrepreneurs to understand their business' financial well-being much better as they learn how to comprehend income statements, cash flow statements, and balance sheets.
Having a grasp of these, small businesses prevent theft and fraud across various departments or by employees, customers, and suppliers. Also, cost accounting in particular determines whether a project is worth partaking in or not, so small businesses are spared from venturing on projects that they wrongly assumed would profit big.
With accounting in place, small businesses are better able to save up on upcoming expenses, which lessens their financial burdens over time. With all this, investing in an accountant is always worth the price.
Why Is an Accountant Important?
It can be tempting for small businesses to do all the aspects of the business by themselves, including financial matters, but this shouldn't be. Finances can be very complex and delicate; accountants are adept at analyzing complicated records and communicating them to entrepreneurs in a simple and comprehensive manner.
"Entrepreneurs should not attempt to take accounting matters on their own."
Most importantly, the information they provide is unbiased and they keep the records systematic and updated. Here are some of the most important things they do:
• Helps in Forecasting Financial Estimates
Financial forecasts are derived from the business' monetary history. They are a prerequisite for banks, investors, or lenders whenever businesses offer a project or solicit funds. Whether small businesses get external financing or not depends on how well-structured the financial estimate is, put out in a business plan.
Creating a budget and sticking to it is essential for every small business. A budget sets out the expenses that the business will have to allocate money to, including the employees, manufacturing materials and equipment, advertising costs, inventoried purchases, and more.
All the expenses being clearly set out, small businesses get to properly allocate their funds, avoid spending beyond the budget, or prevent making any purchases that don't contribute to the business' goals.
• Helps in Filing Financial Statements
Financial statements need to be filed annually with the Registrar of Companies. These statements are made at every conclusion of the accounting period, which sums up the business' financial well-being throughout the year, including its assets and liabilities and the capital and funds spent.
Preparing the financial statements way ahead of time greatly helps small businesses during the tax period. They get to know how much goes to their tax liabilities and prevent audits or further tax compliance checks, largely due to errors in the documents they submit to HMRC.
• Helps in Determining Profitability
Generating enough or higher sales revenue is crucial in maintaining small businesses. Accountants can accurately determine their business' profitability, which can be used in various ways, such as financial information submitted to funds resources (e.g., banks, investors, etc.) to vouchsafe the business' capability to pay on time or basis for comparing the business' past performance versus the present or other competitors.
• Helps in Future Decision Making
Through financial statements and all the other records, accounting helps entrepreneurs make the best decision and policies for their business. Decisions from how much the products or services would be, what resources to produce them, and how to streamline the business process overall are greatly influenced by the accountants.
• Helps in Measuring New Strategies
In relation to making decisions, financial data are also used as the basis for creating new strategies. When one approach doesn't work, accountants can help come up with a new course for the business, which is fundamental for the business' financial health in the long run.
When it comes to eCommerce businesses, having an accountant is crucial. Read more about the benefits of having an eCommerce accountant here.
What Financial Records to Keep and for How Long?
Small businesses need to preserve their financial records for up to six or seven years, or more, depending on the document. This length of time ensures that the business complies with UK laws and regulations properly. Here are the documents small businesses need to keep:
All the money that the business gives (e.g., orders, receipts, delivery notes, etc.) and receives (e.g., sales books, invoices, contracts, etc.)
The business' assets
The business' debts or amount it's owed
The business' stock throughout the fiscal year
All the goods that the business purchased and sold
Who the goods are brought from and sold to, except for retail businesses
The business' stocktaking
Why Choose Legend Financial's CPAs
Given the complexity of the task, entrepreneurs are better off delegating accounting matters to the experts and preventing the risks of potential errors. The importance of accounting for eCommerce business cannot be understated. Legend Financial has a team of accountants and tax experts that have dealt with various eCommerce businesses and many other small enterprises for a long time. Contact us today and see how we can help.