A business' growth entails the need for proactive means of handling finances. Laying the math on a spreadsheet or paper will only prove to be counterproductive in the long run. Errors are bound to happen, which could have been avoided when the right tools were used.
It's time to level up the accounting aspect to minimize hassles, which is using accounting software programs. There are a lot of emerging programs out there, but one has to be aware first of the things they need to consider when choosing accounting software for their business.
This article features the most important considerations to take a look into when deciding what best accounting software fits one's business, from its ability to support numerous users, make regular updates, help fledgling users to navigate the software, manage inventories, to a lot more.
Accounting is the language of all businesses as it keeps, systematizes, and analyses financial transactions and other records, all of which are communicated to the stakeholders involved, including the owners, managers, creditors, investors, and government bodies.
Small businesses turn to accrual basis accounting with its straightforward approach, such that it records financial transactions as they occur. On the other hand, growing or larger businesses use cash basis accounting with its broader functions, such that they can keep records of both present and future transactions.
According to what the business needs, there are several types of accounting. For instance, tax accounting specializes in maintaining financial records that impact the business' taxes. Forensic accounting is for detecting embezzlement and other suspicious records to maintain integrity in the business.
"Accounting has several types according to the purpose they serve."
It's important to note that businesses should not attempt to handle accounting matters by themselves, nor should the bookkeeping aspects. Having a professional accountant and bookkeeper working together is key to maintaining truthful financial records, staying in the loop about the business' fiscal health, and more.
Securing an accountant is ever more crucial for small businesses as they tend to fail in the first few years due to mismanagement of cash or inefficiencies in the operations. Accountants help these businesses to handle their finances well and avoid running dry of cash.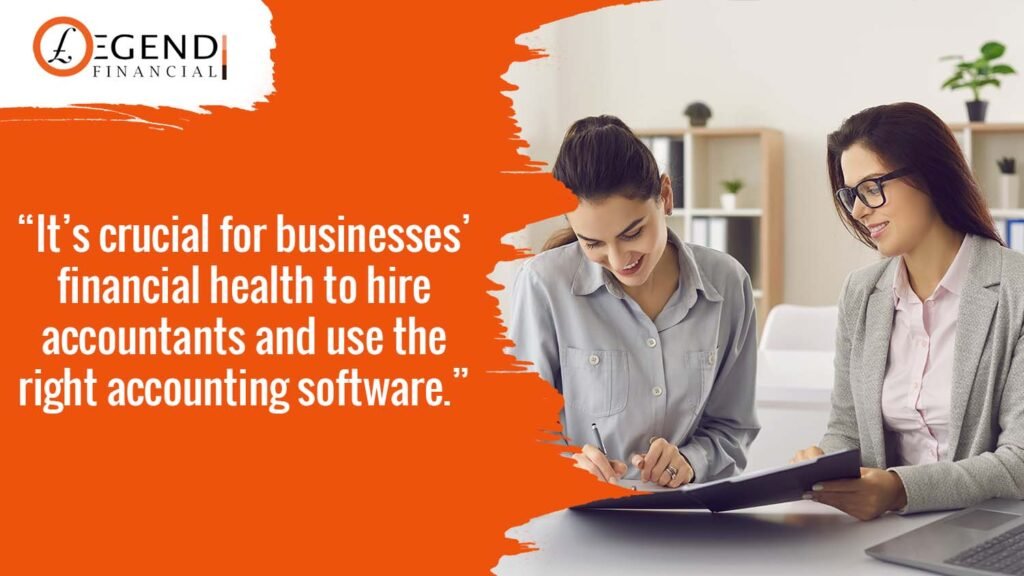 Investors or banks are also more confident in providing loans for financially smart and efficient businesses, which is made evident by having a good accounting system in place consisting of an accountant or a team and an accounting software program that best suits the business' needs.
Accounting software programs are a must nowadays in a fast-paced world. There are various accounting software options out there, so to make the best choice, pay attention to these aspects:
Constant Software Updates
Regularly updated software programs have more advantages than others that update less frequently. The best accounting software program should be able to keep up or get ahead of the trends or practices in the field, which makes it even more efficient. New features and enhancements can definitely improve the user experience.
Moreover, no updates can be dangerous to the business. A constantly updated software ensures the security of the business, especially regarding financial matters. Nowadays, cybercriminals and hackers abound and are continually improving in their craft.
It's a matter of protecting the business from becoming easy prey to these criminals too, which targets businesses no matter their size. Without proper security in place, small businesses usually fall prey to their dealings.
One misconception about getting an accounting software program is that users can master it along the way as they are exploring it with the help of manuals or internet tutorials. Whilst it's true, there are actually plenty of features they may use erroneously or miss out on.
Like it or not, new users will definitely find it difficult to navigate the software from setup to actual use. This is why customer support is fundamental when choosing software for one's business. One needs to look into the testimonials and ratings on how the software company supports their customers.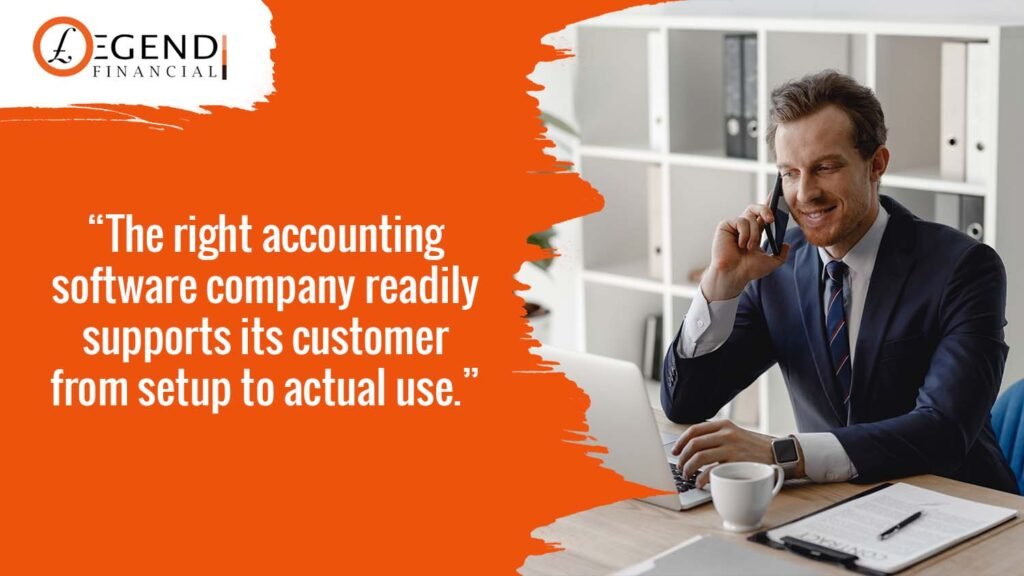 They should know by what means, how fast, and how consistent support is offered. The reviews will tell how the company will also assist them once they start using the software.
One function that every good accounting software has is inventory management. It should be capable of streamlining the management of stocks and pricing, seeing real-time stock data, systematizing products by their categories, and adding other non-stock items or services.
A good inventory management system can make or break the business. Maintaining the stocks well reduces the potential of missing out on sales and enables the enterprise to spot errors early on. Businesses also get to spend their funds wisely as they buy the right products and quantity.
"Having a well-managed inventory system improves fundamental aspects in businesses."
This all boils down to increasing their customers' satisfaction as they can sell whatever the customers need at the moment. Moreover, good inventory management leads to more accurate data for the stakeholders and detailed financial statements for tax authorities.
Growing businesses find that the number of their stakeholders and transactions is also increasing. To accommodate the need for fiscal access to several users, one has to make sure the software can support several users so they can work together on files at the same time; hence, increasing productivity.
Some software already has inbuilt multiple user functions ready, whilst others have yet to be updated. Either way, growing businesses need to be sure they can switch to multiple users whenever needed.
Real-time sharing between accountants and business members can make a huge difference to the business. Everyone becomes more involved in sharing their insights, hence, helping the business to operate more efficiently.
Great Integration with Other Third-Party Software
Instead of manually updating transactions and other records, businesses can opt for accounting software that can efficiently integrate with other software programs. This automatic integration eliminates possible errors from putting in everything manually, aside from it being a time-consuming task.
The accounting software one chooses should be able to integrate every other third-party software their business is using, such as various eCommerce platforms, payment gateway or processors, inventory management systems, shipping software, bank accounts, CRM solutions, cash flow, budgeting, forecasting tools, and more.
"Make sure that the accounting software has exemplary integration capacity."
Integrating all of them saves the time needed for updating everything as they are instead updated all at once as transactions happen.
Aside from its multi-user function, data sharing is another important feature of an accounting software program. It has to be accessible on any device at any time and place. Cloud accounting software enables this, wherein files don't centralize in the hard drive anymore.
Data sharing allows everyone in the company to collaborate more efficiently as they can access the files offsite, not just on their user desktop. As long as they have internet access, they can just sign in to the server anytime and retrieve their needed files.
Accounting software programs aren't just for recording financial transactions; they are also crucial for keeping track of the cash flow so businesses can operate better and not run dry in cash over time. Properly managing the cash flow, businesses find themselves not groping on financial aspects, such as meeting the payroll and more.
A good software program gives businesses helpful insights that allow them to generate cash flow projections, increase cash inflows, decrease cash outflows, automate several tasks, and track the numbers in the business overall.
When it comes to setting up and mastering an accounting software's functions, it's better to be guided by accounting professionals. It is so easy to commit errors no matter how accurate the software operates when one lacks information.
Legend Financial can guide them more thoroughly—from looking at the things they need to consider when choosing accounting software for their business, finding the right one that fits their business needs, to efficiently navigating the software themselves. Reach us today!