Accounting is a seriously intricate undertaking, and you want experts to manage it. Your business will possibly prosper when every one of the financial perspectives are dealt with properly. Employing an accountant is an unquestionable requirement for your business if you have never done such, and for this reason we have compiled this guide to give you 11 reasons why you should hire an accountant for online business.
Hiring an accountant might be an extra expense for your business, but it is an expense that will be well worth it in the long run. The right accountant will be able to give your business the financial support that it needs to ensure success, along with helping you avoid the risk of fines and other problems when submitting tax returns and financial records. 
They Help in Reducing Financial Errors
No matter the size of your business, even the most minor accounting mistakes can be detrimental to your operations. In some cases, they can cost you a fortune in damage repair.  At other times, they can place a massive hit on your reputation. Turning to tax management software can help you steer clear of these situations. 
According to a study, the number one cause of financial mistakes is human error, representing 41% of all accounting mistakes. That is the first reason that, you need to hire an accountant because accounting is something that professionals train for years to do successfully. 
It's a particular field, and regardless of whether you are great at math's, on the off chance that you don't have a strong comprehension of how the UK tax framework functions, you could be getting yourself positioned for the inconvenience by attempting to do your business accounting without help from anyone else.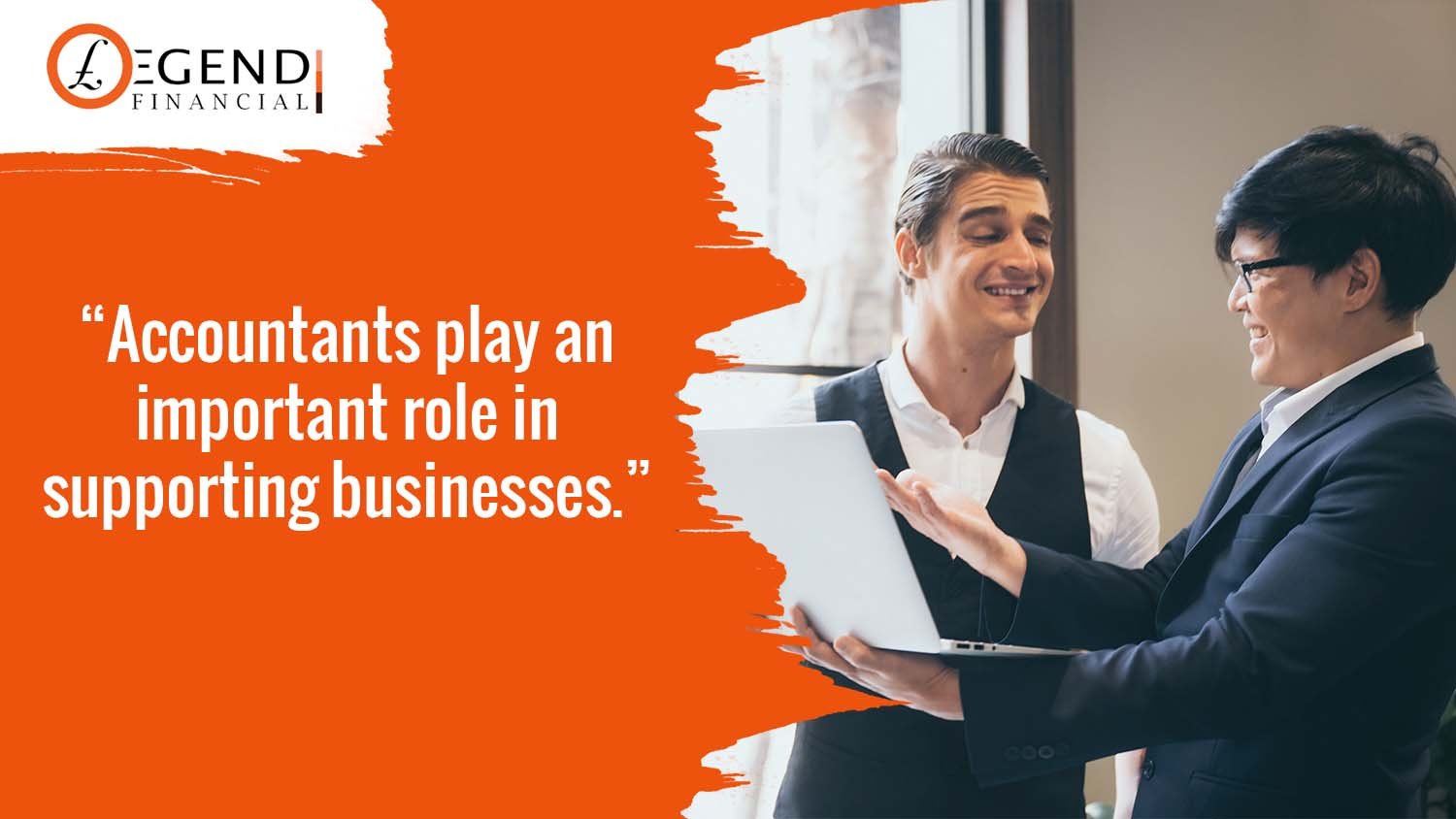 They Can Help with All Finance-related Work
An accountant is an individual who records deals in the interest of an association, covers organization reports to the board, and issues fiscal summaries. There are many sub-fields inside accounting in which an individual can practice.
For example, there are tax accountants, cost accountants, payroll clerks, inventory accountants, billing clerks, general ledger accountants, and collection clerks. This level of specialization is needed to increase the efficiency with which specific tasks are conducted.
Considering all their specialized fields, don't you think they can help you with all your finance-related work?
They Provide Business Consulting and Financial Advice
The changing environment in which the enterprises operate and the limited resources emphasize the role of the professional accountants as leading consultants for the enterprises.
The blog also plans to feature the job of expert accountants as advisors, to be specific to offer the best types of assistance in the monetary, accounting, financial, HR, and so on fields, offering arrangements that assist the endeavors with working on their movement by expanding the effectiveness and efficiency, giving them a quality item by extricating from the lawful and monetary mayhem, functional answers for the issues they are confronting.
Accountants are financial experts, and they are often an excellent source of advice to have by your side when you are starting a new business.
They Help to Increase Business Funding Acceptance
Many online businesses fail because the funding and forecasts haven't been rigorously tested. When you draw up your business plan, an accountant can help you put some solid foundations. 
They can offer an expert opinion unclouded by emotional bias and should also be able to provide constructive input into critical areas such as your business model. A business plan signed off by your accountant is ready to roll – and will be more attractive to investors.
Through all these strategies from accountants, they can help increase funding for your business.
They Save Your Money and Improve Your Cash Flow
Having control over your costs and a good accounting function can help with cash flow in your business.
Cash flow is the breath of all businesses – particularly startups and small enterprises. As a result, it is essential that management forecast what will happen to cash flow to make sure the company has enough to survive.
Hiring a good accountant will ensure that you have reasonable credit control and cash management policies in place to have all the possible funds and information available to you. Effective cash management encompasses how a company manages its operations or business activities, financial investments, and financing activities to maintain positive cash flow.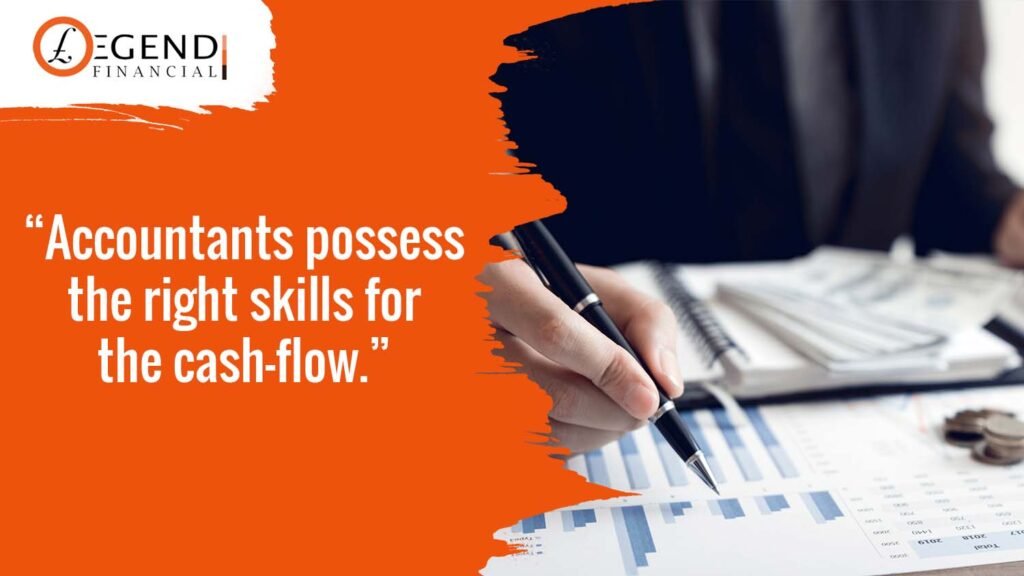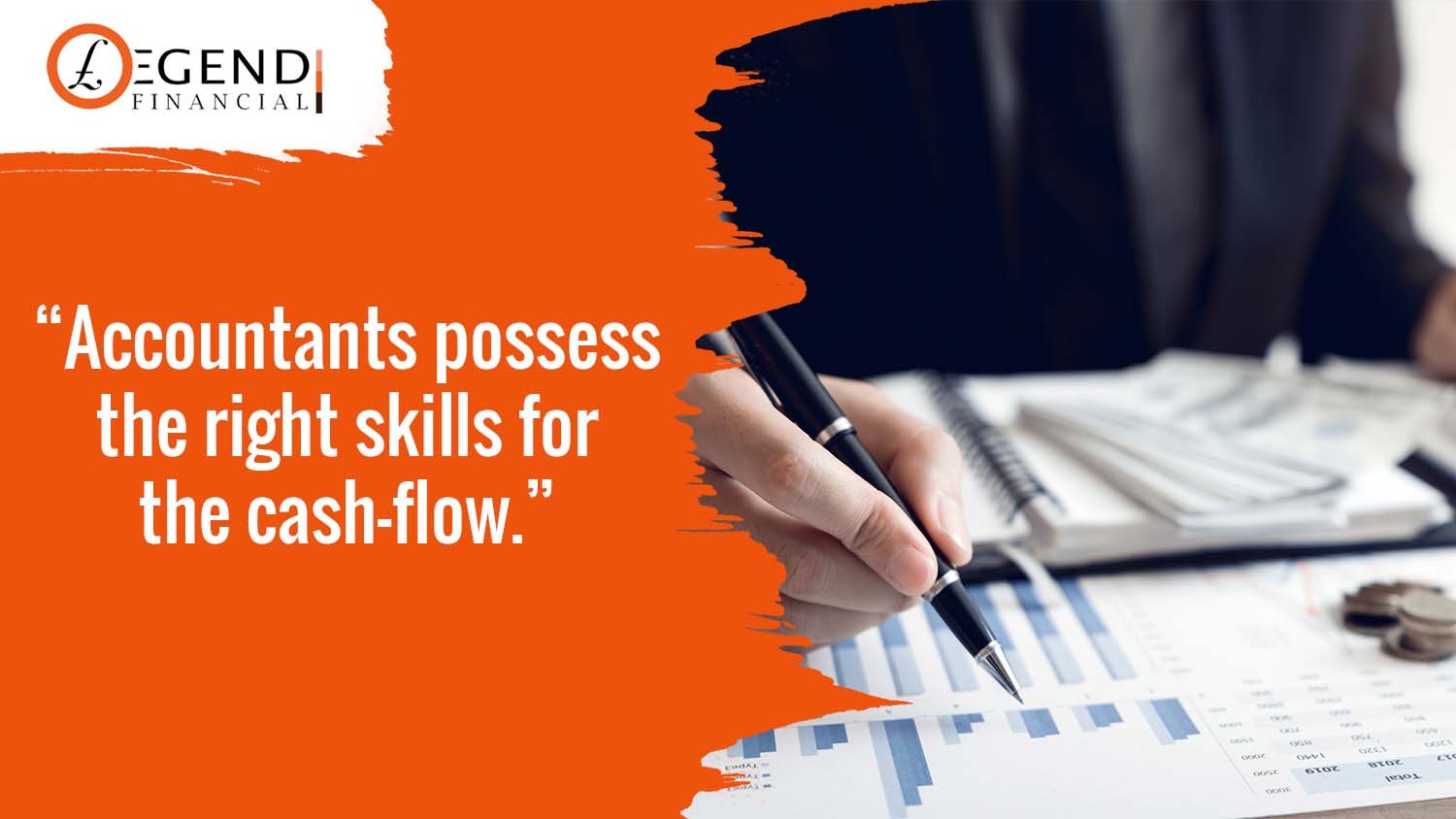 They Are an Excellent Source of Support for Your Business Plan
A strategy or a business plan is utilized to assist with dealing with an association by expressing desires, how they will be accomplished, and precisely when. The arrangement will likewise help sum up what's going on with the business, why it exists, and where it will get.
Your business plan will serve as a critical reference point for investors, partners, employees and management to gauge progress against objectives.
A detailed plan will help you manage your business effectively as the owner and founder. Writing down and illustrating your ideas and tactics will establish a path and course of action akin to a road map. This will give you something concrete by which to monitor and assess the progress you make.
They Are Proficient with Payroll Services
Businesses with employees need to operate payroll effectively and in-line with payroll regulations. Not doing payroll properly can result in fines, unhappy employees and huge backdated tax bills. Payroll compliance is crucial for running a business. Accountants are proficient in preparing employees' payrolls, including calculating salaries, contributions for social insurance, health insurance, unemployment insurance, and personal income tax.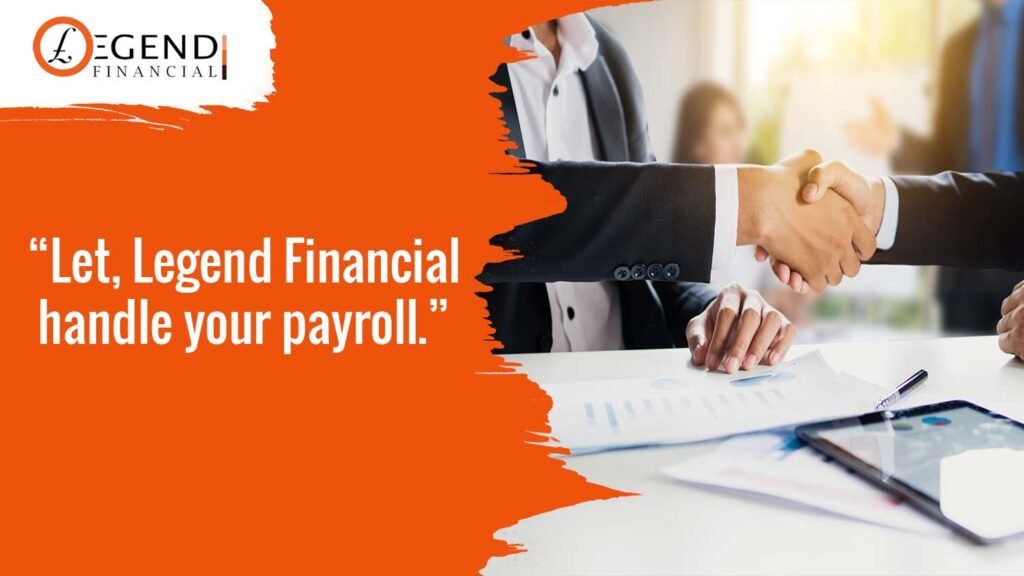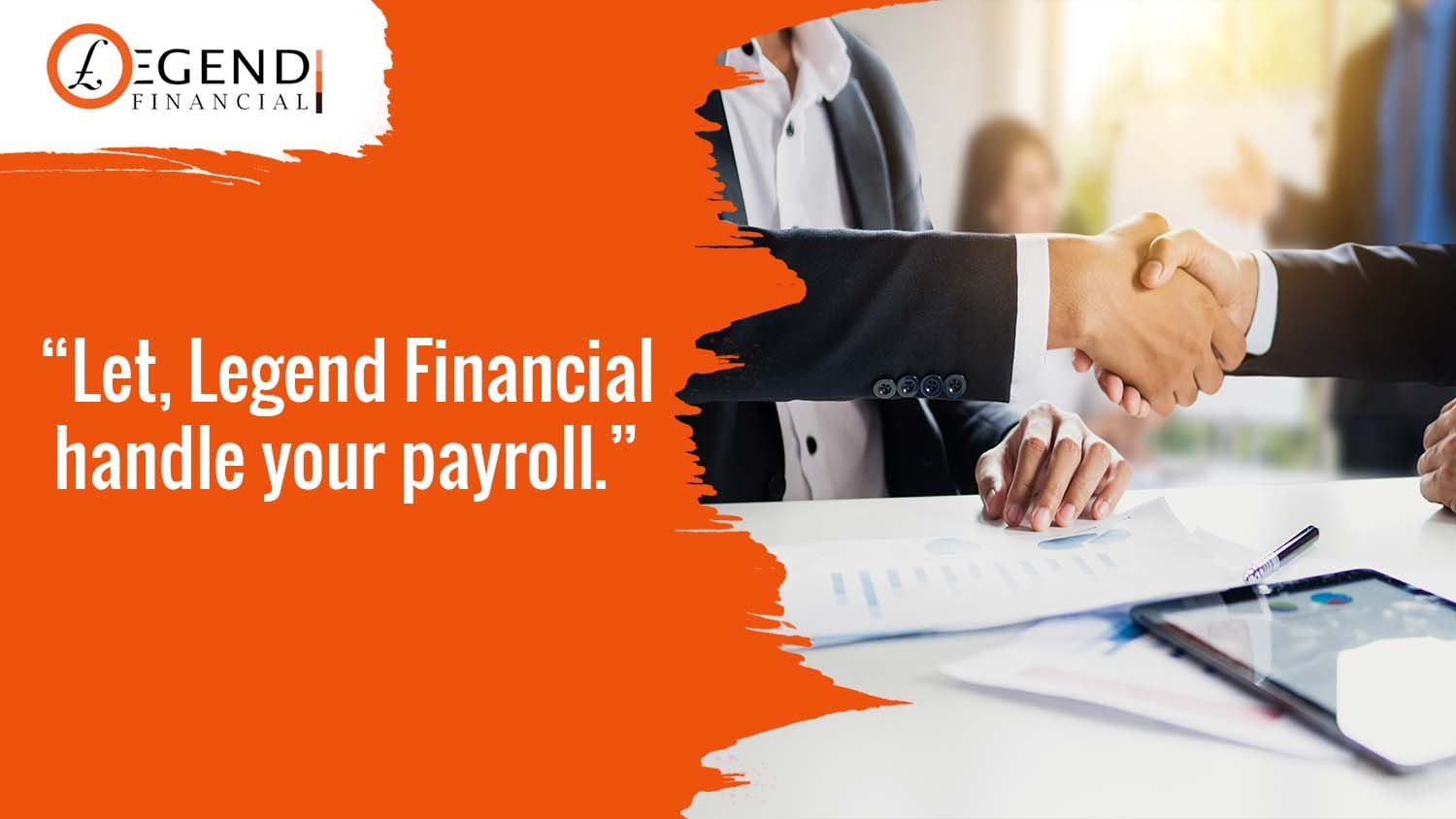 They also help prepare corresponding payment orders and transfer orders for employees' salaries. Preparing and filing monthly and annual salary returns. Registration/deregistration of employees with relevant social institutions. And, even the preparation of calculations for other contracts per client requests.
They Help in Growing the Business
Accurate financial statements and tax returns are both important, but they only tell a story of your business as it was – not where it could be going. What most online business owners tell me they need is a combination of big-picture strategic thinking combined with detailed financial expertise.
They want business growth options straightforwardly explained to them to make sound decisions. They want access to reports they can easily read and digest. The ways they can help you grow are;
Test growth options with a break-even analysis
Help you find the key performance indicators in your business.
Understand cash flow projections
Use industry benchmarks to compare your numbers.
Know the value of your business today
Create an advisory board with your accountant
They Assist in Making Better Business Decisions
While it might sound exhausting or obscure, monetary accounting assumes a key part that permits online businesses to monitor all their monetary exchanges. It is the cycle wherein organizations record and reports the bits of monetary information that go all through their business activities. It allows both company managers and outside investors and analysts to understand the company's health and make informed decisions.
Represented by a standard arrangement of practices, an accountant's finished result is a bunch of true organization budget summaries, including the monetary record and pay proclamation.
They Help You to Stay Ahead of Trends and Regulations
In this era of emerging technologies, an accountant must keep up with emerging trends, new technologies and changes in rules and regulations. They are also most aware of the key pressure points a business faces at different stages of its life.
Utilizing a master's examination, estimating and showing abilities, an expert accountant will assist you with picturing significant issues the business faces because of financial vulnerabilities, pattern changes and new guidelines that may be ready to go. These ought to be recognized by them utilizing standard wellbeing checks and through monetary and financial assessments of your business contrasted and industry benchmarks.
Once recognized, they will assist you with planning for these utilizing viable monetary estimates, brilliant arrangements, development management tools and prescient execution revealing.
They save your time and stress
The last thing startup owners should be doing is, wasting time on tasks that could be easily delegated to others. For instance, tasks require your time because of the delicacy and confidentiality of the data and the work. Time is a very valuable resource. To utilize it properly, online business owners should hire a skilled hybrid accountant who can take care of accountings, tax, business advisory, and growth services.
You will successfully be able to focus on your primary tasks and eliminate all of the stressful financial and accounting tasks once you hire a skilled accountant. Delegating financial responsibilities to an accountant will help you save time and money. An accountant will get your tax right, identify possible tax reliefs and keep you ahead of your schedule.
Accounting requires enormous measures of information range and association of data in a manner that the administration can decipher without much of a stretch. Entrepreneurs need to watch the operating expenses, changing incomes and profits to pursue key choices. As an entrepreneur, it may be enticing to deal with the business funds yourself, yet financial issues can be fragile. They may require a prepared proficiency to deal with them accurately. Proficient accountants help entrepreneurs make smart financial choices while sticking to the consistence prerequisites.