Legend Financial & Tax Adviser
Client Success Story
Client company: H&F Curtains and Blinds
Client's Business: Curtains and Window Treatments
Client Contact Position: Owner
H&F Curtains is a well-established company in the curtains and window treatments industry. They have been experiencing growth and facing several financial and tax-related queries during their expansion.
H&F Curtains needed professional financial and tax guidance to address their queries and ensure compliance as they expanded their business. They had experienced a few instances where they needed to contact their accountant to obtain information, which prompted them to seek a more responsive and reliable financial and tax firm.
H&F Curtains engaged the services of Legend Financial, a trusted financial and tax firm known for its expertise in providing timely and reliable financial advice. One of Legend Financial's expert teams, led by Faizan, the Accounts Manager, provided comprehensive solutions to H&F Curtains' financial and tax-related challenges. They addressed the client's queries and concerns promptly and effectively.
The key steps of the solution included:
Timely response to client queries.
Providing clear and concise information.
Offering expert financial and tax advice to support the company's growth.
Legend Financial provided H&F Curtains with excellent and timely advice during their growth phase.
The firm's responsiveness and helpfulness ensured that information was clearly provided to the client.
The client rated Legend Financial with 5 stars for their exceptional service.
"Legend Financial have provided excellent service. I had many queries whilst growing my company and they provided excellent and timely advice. They have been very responsive and helpful, and information has clearly been provided. I would give 5 stars. There have been a couple of instances where I have had to contact my accountant to get information."
Faizan's exceptional service and timely advice have played a crucial role in supporting H&F Curtains during their growth phase. The client's positive rating of 5 stars reflects Legend Financial's commitment to excellence and responsiveness.
H&F Curtains intends to continue their partnership with Legend Financial for ongoing financial and tax support, knowing they can rely on their expertise and responsiveness.
H&F Curtains has given consent to share their success story publicly as a testament to the excellent services provided by Faizan and Legend Financial.
WHY ARE WE THE BEST?
We stand out by serving value to our clients through professional skills, technology, and comprehensive understanding of clients' needs and requirements to deliver impeccable, cost-effective, and responsive solutions.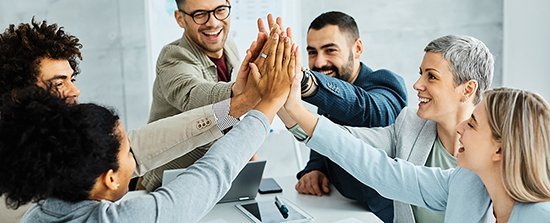 SERVICES
Your business's accounts shouldn't be a distraction from the mission or a cause of stress – properly maintained and calibrated, they're a powerful decision-making tool and an engine for success.