Legend Financial & Tax Advisers
Client Success Story
Client Name: Wesley Smith
Client's Business: Fashion Industry
Client Contact Position: Director / Owners
Wesley, a businessman, has successfully established himself in the dynamic fashion industry. His journey began in 1997, inspired by his passion for design and tailoring, initially working with a simple sewing machine. Over the years, Wesley skilfully curated a team of talented artisans who shared his vision of delivering both quality and affordability. This has not only become a hallmark of his career but a testament to his dedication and success. 
Wesley Smith faced a significant challenge related to stamp duty reclaim, which had lapsed beyond the standard three-year period due to extenuating circumstances after the sale of the main residential property. 
Wesley Smith reached out to Jc – Tax Partner at Legend Financial. During their initial meeting, Jc instilled confidence in Wesley by outlining a comprehensive solution that involved considerable groundwork. Jc also offered a "no win no fee" contract, which Wesley found to be a fair and attractive proposition. 
The key steps of the solution included:
Thorough research and groundwork.
Filing the necessary application and documents.
Negotiating on Wesley's behalf with relevant authorities. 
Within just one month of filing the application, Jc informed Wesley that they had successfully reclaimed the full amount of the overdue stamp duty. 
The recovered amount was promptly credited to Wesley's account within two days, exceeding his expectations. 
"I used Jc Legend to reclaim stamp duty which was over its 3-year lapse period having sold a property. I was doubtful that the full amount would be recoverable. I met with Jc and was given full confidence that a proportion or the full amount could be recoverable, subject to some considerable groundwork which he undertook on my behalf. Jc was so confident he even suggested a no win no fee contract which I was delighted with. A very fair percentage was agreed beforehand, and considering the amount of work involved, I was happy to proceed. To my dismay and within 1 month of filing my application, I was called by Jc who delivered the good news that the full amount had been recovered and will credit my account within 2 days. I really couldn't believe it when I saw the full amount back in my account and just had to call Jc sharing my happiness." 
Thanks to the expert assistance provided by Jc, the client had successfully reclaimed the full amount of overpaid stamp duty. This outcome not only relieved Wesley of a significant financial burden but also exemplified the effectiveness of Jc Legend's stamp duty reclaim services. 
Wesley Smith plans to continue working with Jc for any future tax-related matters, knowing his expertise and dedication to deliver outstanding results. 
Wesley, whose name has been anonymised for confidentiality purposes, has provided formal consent for the public sharing of his success story. This serves as a testament to the exceptional services delivered by Jc and Legend Financial. 
WHY ARE WE THE BEST?
We stand out by serving value to our clients through professional skills, technology, and comprehensive understanding of clients' needs and requirements to deliver impeccable, cost-effective, and responsive solutions.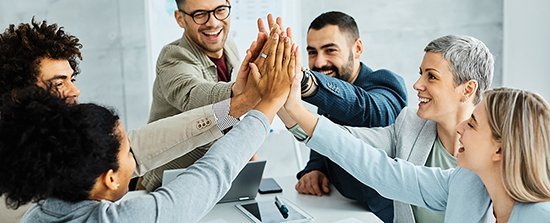 SERVICES
Your business's accounts shouldn't be a distraction from the mission or a cause of stress – properly maintained and calibrated, they're a powerful decision-making tool and an engine for success.