Self Employed Client Success Story
Client Name: John
Client's Occupation: Taxi Driver
Client Contact Position: Self Employed
John, a taxi driver by profession, had encountered a series of financial and tax challenges stemming from errors made by his previous accountant. The most significant issue was the improper inclusion of all of John's income as payroll, artificially inflating his apparent income for mortgage approval, which subsequently led to an excessive tax burden. This error resulted in an amount exceeding £50,000. Feeling financially overwhelmed, John sought assistance, as he believed he was unjustly burdened with tax liabilities that were beyond his means to manage. 
Additionally, John had misrepresented his income to regulatory bodies to receive government benefits and had taken full advantage of the CJRS (Coronavirus Job Retention Scheme), leading to multiple tax liabilities totaling £150,000. To compound his troubles, John's immigration application for his wife had got to risk and he also could lose his house due to tax complications. 
Inaccurate tax due to inefficient tax planning.

 

Misrepresentation of income to regulatory bodies.

 

Multiple tax liabilities totaling £150,000.

 

CJRS-related tax issues.

 

Immigration issue due to tax complications.

 
John's fortunes turned when he sought assistance from Fahad Lateef, the Principal Accountant at Legend Financial. Fahad possessed a deep and cross-industry knowledge of banking systems, immigration matters, and financial and tax consultancy. He took on the challenge with determination and expertise. 
Fahad Lateef's comprehensive solution involved: 
Engaging with CJRS authorities to rectify compliance issues.

 

Liaising with HMRC to address multiple tax liabilities.

 

Resolving discrepancies in John's income declarations to regulatory bodies.

 

Collaborating with banks to rectify income errors.

 

Communicating with the Home Office to address immigration-related tax concerns with the help of our legal firm partners.

 

Coordinating with the Department for Work and Pensions to ensure compliance.

 
This complex case required an intricate understanding of various government schemes, tax regulations, and immigration processes. Fahad Lateef's relentless efforts and ethical approach to problem-solving played a pivotal role in achieving a favorable outcome. 
Fahad Lateef successfully reduced John's tax liabilities from a staggering £150,000 to a manageable £33,000 through legal and ethical means.

 

Resolved CJRS compliance issues, ensuring John's tax affairs were in order.

 

Collaborated with regulatory bodies to rectify income misrepresentations.

 
Fahad Lateef, the Principal Accountant at Legend Financial, demonstrated exceptional expertise and dedication in resolving John's complex financial and tax challenges. Through meticulous coordination with various government agencies and an ethical approach to problem-solving, Fahad successfully transformed John's financial situation, providing him with much-needed relief and a brighter financial future. 
John plans to continue working closely with Fahad Lateef and the team at Legend Financial & Tax Advisers to ensure ongoing tax compliance and financial stability.
John, whose name has been anonymized for confidentiality purposes, has provided formal consent for the public sharing of his success story. This serves as a testament to the exceptional services delivered by Fahad Lateef and Legend Financial. 
WHY ARE WE THE BEST?
We stand out by serving value to our clients through professional skills, technology, and comprehensive understanding of clients' needs and requirements to deliver impeccable, cost-effective, and responsive solutions.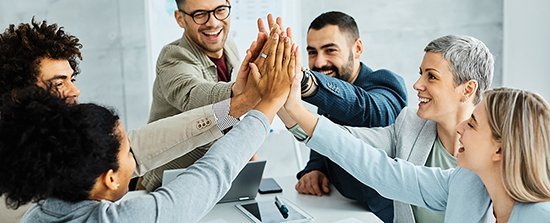 SERVICES
Your business's accounts shouldn't be a distraction from the mission or a cause of stress – properly maintained and calibrated, they're a powerful decision-making tool and an engine for success.