WHY JOIN US?
Our dedicated members of team believe in aggressive growth by maintaining the balance in work-family life of our team members. In legend Financial, only extra ordinary people work who are focused and articulate at the same time.
To discover how extra ordinary you are, or can be, explore the current vacancies and apply to join your dream team!
CURRENT VACANCIES

Assistant Accountant
We are fast a growing firm with increasing number of clients. We are looking forward to strengthening our team with the right resources to maintain our quality and client satisfaction. Currently we are looking for Assistant Accountant with following attributes:
Qualification and Experience
Minimum 3-year experience in the field of accounting and bookkeeping.
Minimum BSc in Accounting or similar
Preferred to have ACCA (at least partially completed) or AAT, but is not essential
Job Description
Procurement of data from the clients by phone calls and emails for processing of Tax/VAT returns, Annual Accounts and Payroll/Pension.
Saving data in prescribed manner and organizing in logical order.
Recording and managing the data from the client in firm's acceptable quality standards.
Bookkeeping and processing of all the financial data received from firm's clients.
Preparing Company's tax returns, VAT Returns, Personal Tax Returns, Annual Accounts including monthly and annual records on generally used accounting software such as QuickBooks, XERO, VT and Tax filer or similar one.
Solving Client's daily issues with authorities such as HMRC, Companies House and Pension authorities.
Making calls to concerned government authorities such as HMRC and Companies House to discuss and resolve client's ongoing issues with effective and persuasive communication skills.
Handling posts and disseminate and save them as per acceptable practice, if based at one of our offices.
Submission of required data with HMRC and Companies House by using online portals, Inform direct and Tax filer.
Processing and submission of Payroll/Pension.
Other Jobs as assigned and instructed by Team Leader/Manager
Job Specifications

Proficient in commonly used accounting software such QuickBooks online, XERO, Bright pay, Tax filer etc.
Ability to manage tasks with the pressure of tight deadlines.
Reasonably aware of HMRC and Companies House updates.
Maintain sound knowledge of UK accounting standards, regulations, and practices.
Strong communication skills with ability to communicate with clients with confidence, meticulously and independently.
Have a good eye for analytical skills and be highly attentive to detail.
Proficient in email management and using Microsoft Office.
Able to handle scans/posts and save them timely and appropriately.
Ability to work cooperatively and collaboratively with all levels members of the office.
A continuous attitude of learning and development.
WHY ARE WE THE BEST?
We stand out by serving value to our clients through professional skills, technology, and comprehensive understanding of clients' needs and requirements to deliver impeccable, cost-effective, and responsive solutions.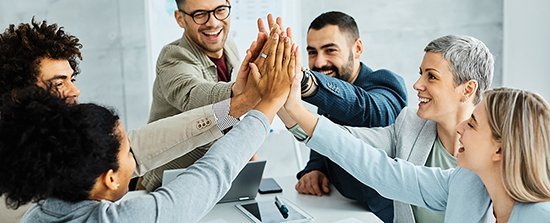 SERVICES
Your business's accounts shouldn't be a distraction from the mission or a cause of stress – properly maintained and calibrated, they're a powerful decision-making tool and an engine for success.